International Day of Sign Languages was created to raise awareness and show support for members of the hearing-impaired community. The September 23rd day is fast approaching, so now is the perfect time to reflect on the accessibility of your store's customer experience. Many businesses use signs to communicate information to customers but, if your signage is not widely accessible, this could negatively impact the customer experience. There are some key things to consider when you design your signage and sales floor layout. Keep these ideas in mind as you improve the accessibility of your signage and shopping experience.
Accessibility is Important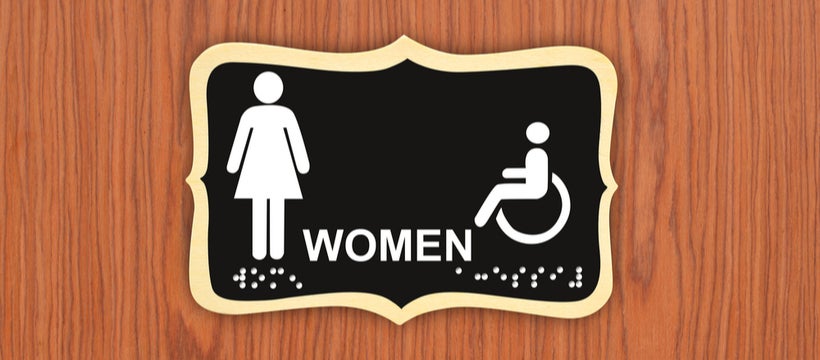 A report published by the U.K.'s Business Disability Forum reported that 75% of people with disabilities and their families stated they left a business due to poor accessibility features. If your signage and customer experience are not accessible, you could be turning away a lot of business. After all, a few bad reviews can ruin a brand's reputation. In fact, a 2017 Microsoft Customer Service Report found that customer service was the deciding factor regarding brand loyalty for 96% of customers.
There are easy-to-implement steps you can take to improve your store's shopping experience for all customers. Accessible signage improves brand loyalty, customer retention and, most importantly, provides a great shopping experience for patrons regardless of their physical abilities. Keep reading to learn how you can make your signage and salesfloor a welcoming place for all who enter your business.
Consider ADA Compliance
The Americans with Disabilities Act was signed into law in 1990. The Act protects people with disabilities from discrimination. Accessibility in public spaces is a major focus of the Act's rules and regulations. Businesses must comply with these standards or face harsh penalties and fines.
When it comes to signage, ADA guidelines include provisions for braille signs, design specifications for the visually impaired, and visual cues for hearing-impaired persons. These regulations provide an excellent framework to determine which signs and areas of your salesfloor may need an accessibility revamp.
Design for All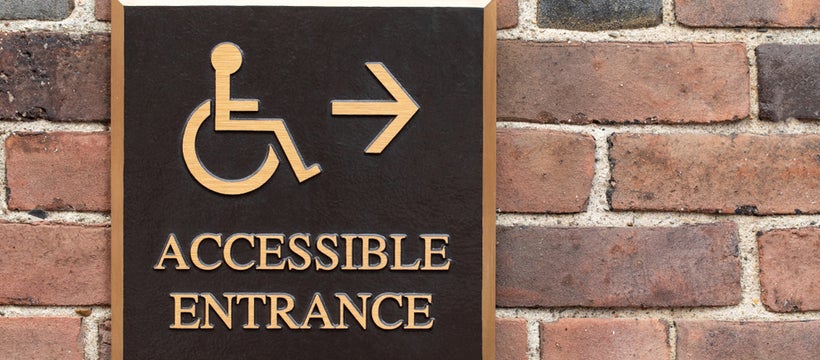 Accessible design is a key factor for the readability of your signage. When you create new signs, avoid color combinations that lack sufficient contrast. For example, color blind individuals have difficulty distinguishing shades of red and green, so avoid these color combinations for safety signs.
Signs printed with braille should follow these text specifications: uppercase Sans Serif font sized between ⅝ inch and 2 inches. Additionally, your signage should accommodate customers with Autism. Here is a comprehensive design overview for the best graphic design specifications for Autistic individuals.
Pictures and directional prompts are great additions to your signage too. While the ADA has specific guidelines for mandatory business signage, these design principles can be applied to promotional materials to boost the overall customer experience.
Online Considerations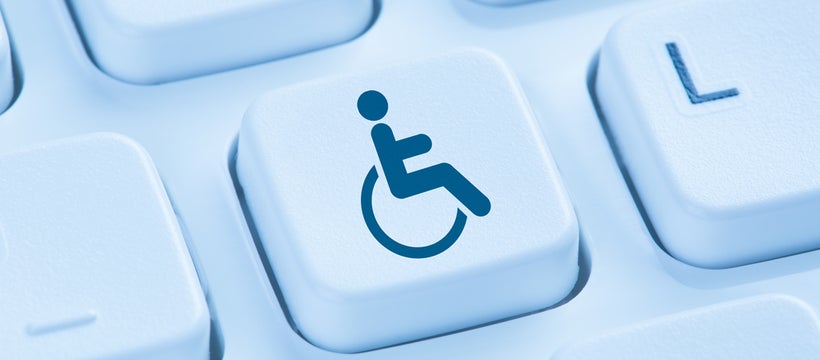 Online accessibility is an important consideration for your company too. Many shoppers opt for online shopping and, if your company is not equipped with online accessibility options, you could be turning away a large portion of online patrons. A web-based accessibility consultant can help you determine which parts of your user experience need improvement. For example, adding alt text images to your web inventory could help sight-impaired shoppers find the items they need. Adding captions and descriptions to video helps hearing-impaired shoppers enjoy these digital assets.
Placement is Important
Sign placement is crucial for an accessible shopping experience. Your signage must be visible to customers if you want them to see your message. According to the ADA guidelines, a sign identifying a particular room must be placed right next to the entrance of that room and be placed between 48 and 60 inches from the ground.
Make sure sale signs and promotional banners do not block aisles where wheelchair accessibility may be a concern. Place these items close to the products they relate to and avoid blocking off portions of your salesfloor or entrances and exits.
Focus on Improving Customer Experience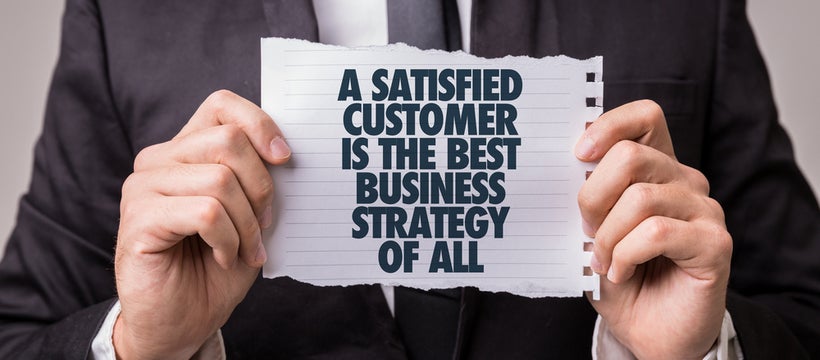 There is no doubt that meeting legal requirements for accessible signage is important, but offering a fulfilling, safe and convenient shopping experience to all your customers is equally important.
Brands committed to inclusive, welcoming customer experiences will see greater consumer satisfaction and customer retention rates. Accessible signage and salesfloor layout are important factors in a great shopping experience.
Your business can apply the above considerations to improving the accessibility features of your online and in-person shopping experience. Offering special shopping hours for elderly or Autistic customers, creating an accessible salesfloor layout with simple yet informative signage are easy, cost-effective, and important ways to improve your store's customer experience.