Been on a blind date before? No! Chillax, in a gist it's just that you don't really know what to expect from the other end. Simultaneously, if you decide beforehand whether you are interested in a long-term commitment or a mere fling, it helps you talk to the other person accordingly. Funny right? Well, tradeshows are no different. You decide on a vision to be able to make decisions based on them where would you be inclined towards generating leads for your company or say be there for market presence and networking.By this I mean, settling a clear aim as to what your expectations are from this tradeshow is important.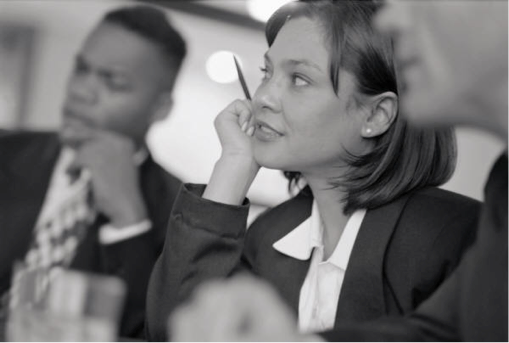 As a first timer, there are a lot of points that one needs to keep in mind while doing an exhibit. A few of these may come in handy:
Based on your aim for the tradeshow, decide on the budget you would want to spend after the fair. You eventually don't want to end up burning a hole in your pocket.

 
A well thought of budget and proper vision in mind will help you choose the right size of the booth and in some cases even the location. Many a times, early birds do even get an option to choose between a high traffic area setup.

 
Plan ahead of time and prepare a checklist. You would not want to miss on an opportunity and later repent on it. By planning I would say, be it all; your allotted area, tentative design, electrical points available, your neighboring stall owners, competitor stall locations, type of traffic expected pretty much everything.

 
Of course you want to attract potential customers or spread across a message in a single look for the passersby. So design your booth with this concept in mind. You could also go through the list of pre-registered participants that gives you an idea about the type of crowd expected. It's almost like an elevator speech, where you have just a few seconds before they leave from your area. The key is to be concise and clear in what you do.

 
Product display should be such that the customer doesn't need to dig through a lot of information to know what is the exhibit about. Clarity in thoughts will simplify your presentation.
Avoid clutter. It is not necessary that you fill up all walls of your booth. Simple is always elegant. Instead look for different efficient means to convey your message better. Remember flooring is a part of your exhibit area where you could have appropriate signs put up; have directional stickers to your stall or decals or even signboards to your booth. Create curiosity for them to come see you.
Give at least a day or enough time to yourself and the tradeshow organizers to put everything up together, as you would have wished. Since the entire exhibit is being put up at the same time and everyone wants a piece of the cake, it is better to be more organized and well prepared.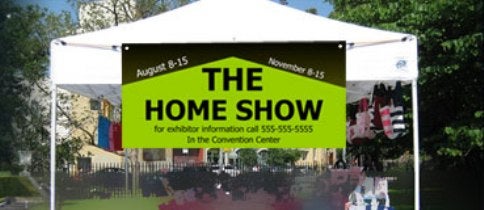 What are your potential customers or the market taking with them when they come see you? Your image, correct! The way you present yourself, the way your talk, they way you attentively listen to what they have to say, all matters. So refine your people skills and make sure you have the best of your resources present there since it is a vital part of what brand image you create. Show them your passion, your enthusiasm about your product and people will show interest.

 
Believe me or not, the way you dress up is a part of your personality. Wear comfortable clothes that boosts up your confidence. You can choose to have your folks dress up in similar/same clothes to show team spirit.

  
It is sometimes ok to spend just a little extra but have your custom brand prints reusable. This way the more you participate, the lesser you may have to invest the following times.

 
Last but not the least just be confident and inviting. Never underestimate a visitor for any one of them could be your potential customer.

  
Sure keeping these are just the basics of tradeshow participation. Don't go over board with a lot of expense on your very initial attempt. The first couple times you participate at a fair, it would be like a learning curve. You would know from various experiences what worked and what didn't. After all it is a gimmick and you learn from your mistakes, soon to master the art of captivating one's attention!
At Bannerbuzz, we are a dedicated team who'd love to help you achieve success in tradeshows by designing your ideas. For more tips on tradeshow banners, signs, banner stands, roll up banners, directional yard signs or any other type of sign feel free to contact us at https://www.bannerbuzz.com