Many small businesses experience a seasonal lull in summertime sales when the weather warms up. Who can blame customers for getting outdoors and soaking up some much-needed sunshine – especially after the events of the past year? This time of year does not have to be all doom and gloom for your small business, however. Great weather gives you the opportunity to get creative. Add a dash of creativity and some new marketing tricks to your summer sales strategy and you will surely see your sales soar.
Refresh Your Seasonal Messaging
Last year, many retailers focused on work from home or quarantine-related campaigns. While that may still be some customers' reality, it is time to develop hybrid marketing techniques that reach the full spectrum of your consumer base. 
According to a recent customer survey conducted by Forbes, less than 28% of respondents stated they would not return to regular in-store shopping even if they were successfully vaccinated. Yet nearly 50% of respondents said they still prefer to make purchases in-person rather than online.
A Changing Season in a Season
The coronavirus changed a lot about how, when, and why people shop. Vaccination rates are on the rise while COVID-19 cases are slowly decreasing across the country. As a result, small businesses are scrambling to find their marketing footing in this new normal. 
Summer is the perfect season to mix it up where your marketing strategy is concerned. Meet your customers in the moment with well-rounded advertising initiatives. Now is the perfect time to update your online store, social media platforms, and signage with summertime messaging.
Banner Summer Sales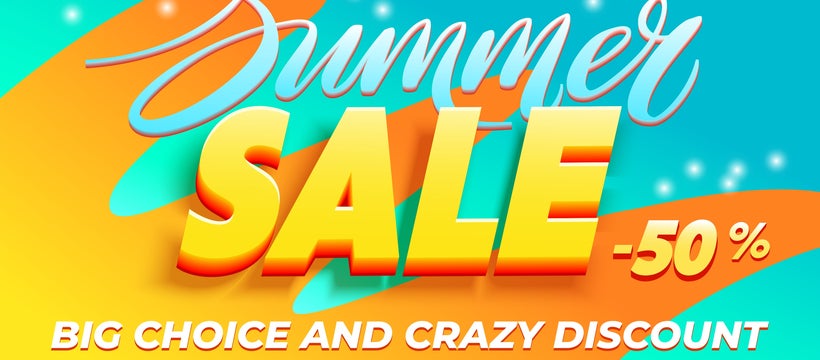 Find ways to synergize your in-store and online shopping experience so customers can engage with your brand in the way that best suits their individual needs. Afterall, summer travel is only expected to be 2.5% less this year than the pre-pandemic vacation rates of 2019. With nearly 50 million Americans flocking to the beach for some much-needed rest and relaxation, it's time to revamp your vacation advertising initiatives. 
Storefront banners and in-store signs are cost-effective marketing tools that can make a big difference for your summer sales. In fact, 29% of shoppers make choices based on information communicated by store signs. 
If you want to supercharge your summer sales, amplify your message with custom summer-themed signs and banners. Simple messages with clean designs are the best way to communicate with your ideal customer.
Emphasize key information like "Summer Sale" and "50% OFF". If you have trouble coming up with a winning design, hiring a designer can help. Refreshing your message and your seasonal signage will spark your summer sales and encourage impulse buys. 
Increase Revenue in a Flash
Flash summer sales can effectively drive revenue, particularly if your target market is the millennial shopper. More than 50% of millennials make more impulse buys than any other age demographic.
Even if your customer base does not fall into this age group, the average customer makes impulse purchases during every four out of ten shopping trips. Investing in inexpensive signage can boost your brand and increase your ROI this season.
Count on Convenience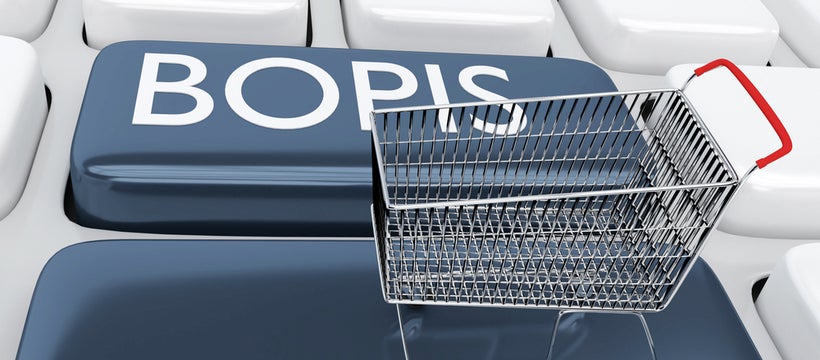 Let's face it, competing with balmy weather, sandy beaches, and relaxing pool days isn't easy. If the past year has taught the business world anything, it is this: customers love convenience. Instead of focusing all of your marketing budget on finding ways to bring customers back in store this summer, get creative with revamping your customer experience.
Over 25% of customers list convenience as the deciding factor for which companies they choose to give their business. Takeout or delivery connects your customers with the items they need and lets them enjoy your products whenever and wherever they choose. 
Buy online, pick up in store options will remain popular amongst customers post-pandemic. Even though shoppers are returning to stores, half of all customers expect they will visit stores this summer primarily to pick up online orders.
In-Store Measures
Convenience is a major factor for the success of your summer sales strategy, so make sure your business is equipped with the marketing tools it needs to pull off a flawless customer experience. Directional signs that lead customers to the correct pick-up point create a hassle-free shopping experience.
If you have a larger pick-up point, flags can help customers navigate their way to the correct destination. Shelf signs, flyers and brochures with QR codes make online ordering and in-store inventory checks a breeze.
Summer Exclusives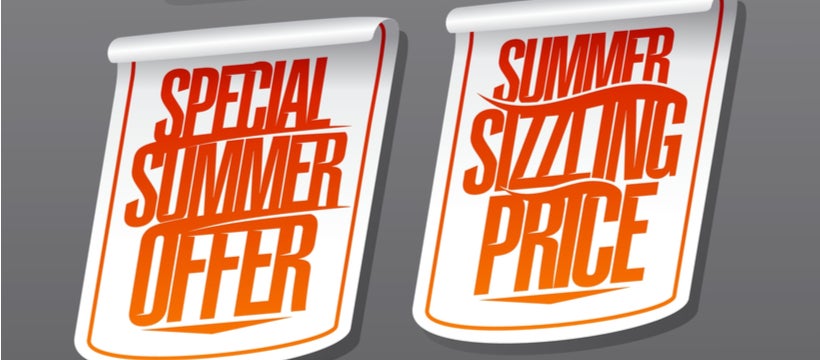 The secret to an irresistible summer sale is getting the word out to your customers. Signs, banners, and social media strategy are important components of positioning your business as the one-stop-shop for all of your customers' summer essentials. Special pricing packages and vacation-themed exclusives will catch the eye of any curious customer.
The National Retail Federation predicts sales to grow by up to 8.5% this year. Despite this positive economic growth, consumer spending is expected to look a bit different this summer. Approximately 62% of millennials will keep their spending focused on essentials with 50% still spending on takeout and delivery as well as groceries and beauty or clothing needs. Position your summer inventory as seasonal must-haves and highlight any household products perfect for this time of year.
Whether you own an automotive business, restaurant, or boutique, promoting summer pricing bundles as well as vacation or staycation must-have items or services will grab your customers attention. Add window decals to your storefront displays to promote limited time/special inventory and host product demonstrations on social media to drum up interest. These simple marketing tricks will have customers flocking to your storefront in no time.
Host a Contest or Giveaway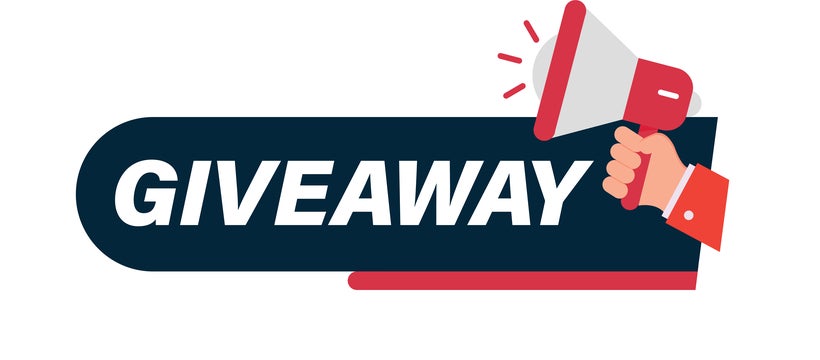 Find fun ways to engage your customers so they don't forget about your business during their summer of fun. Thank customers for shopping with your company and give them summer-themed, branded giveaways. Order promotional marketing items, like sunglasses, cups, or hats that your customers can take on vacation. Host a photo contest of customers using your products at the beach and have them tag your business account on social media. 
Experiment with Event Marketing
Cause-driven events really resonate with customers. Nearly 60% of customers consider a brand's purpose when making purchasing decisions. Summer is the perfect time to experiment with event marketing and rally your community for a good cause. Host a pop-up shop featuring other local vendors and donate proceeds from the event to a charity in your neighborhood. This strategy helps you boost sales while bringing your community together to make a positive impact.
References
Five Consumer Behavior Trends To Watch In 2021
Forbes
https://www.forbes.com/sites/forbesbusinessdevelopmentcouncil/2021/02/10/five-consumer-behavior-trends-to-watch-in-2021/?sh=537965038998
25 Amazing Omnichannel Statistics Every Marketer Should Know (Updated for 2021)
V12
https://v12data.com/blog/25-amazing-omnichannel-statistics-every-marketer-should-know/
AAA: More Than 47M Americans to Celebrate With an Independence Day Getaway
AAA
https://newsroom.aaa.com/2021/06/aaa-more-than-47m-americans-to-celebrate-with-an-independence-day-getaway/
How Retail Signage Works and Why You Should Care
Shopify
https://www.shopify.com/retail/retail-signage
NRF Forecasts Retail Sales to Exceed $4.33T in 2021 as Vaccine Rollout Expands
NRF
https://nrf.com/media-center/press-releases/nrf-forecasts-retail-sales-exceed-433t-2021-vaccine-rollout-expands
How COVID-19 has Changed Millennial Spending Habits
Education Loan Finance
https://www.elfi.com/how-covid-19-has-changed-millennial-spending-habits/
The State of Impulse Buying Persona – Statistics and Trends
Invesp
https://www.invespcro.com/blog/impulse-buying/
People are more likely to trust—and buy—purpose-driven brands
Fast Company
https://www.fastcompany.com/90605135/people-are-more-likely-to-trust-and-buy-purpose-driven-brands