Commercials. Digital ads. Emails. And on and on. Every day we're bombarded with a never-ending loop of ads, marketing touchpoints, and communications. It's tough finding tactics that help your brand and products stand out from the rest. Despite these difficulties, there are affordable and effective ways to rise above your competitors and create those memorable customer experiences that lead to increased sales. Customization and personalized elements can make all the difference for your company's custom packaging supplies. 
Personalization is Powerful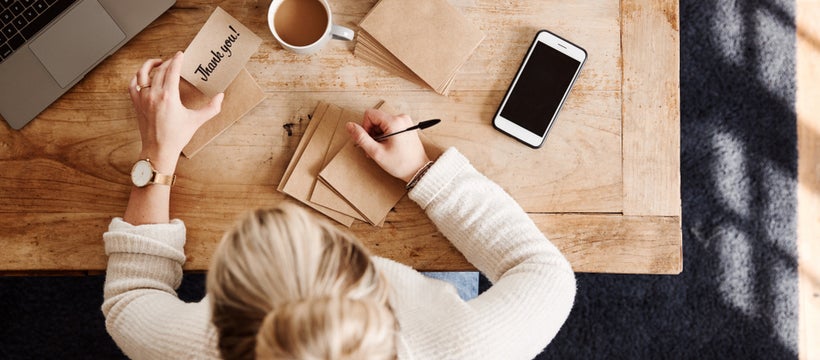 Great packaging is good for business. Many retail giants are recognizing the role that customized containers and handwritten letters play in building customer relationships that last. Approximately 90% of customers find personalization appealing and 80% of consumers are more likely to purchase a product when brands offer customized retail experiences. 
Personalized Packaging In Action
Some brands have had a meteoric rise to the top thanks to an effective packaging strategy. 
German-based clothing company Malimo elevates their sustainable clothing company with customized consumer experiences. The company hand packs each clothing box in a sustainable container and every order comes with a hand-written thank you note along with a letter that outlines the company's commitment to sustainability. Malimo goes above and beyond to treat their customers like humans instead of numbers, which is something the modern consumer can surely appreciate. 
Ryan Cohen, the founder of Chewy, was able to catapult his pet product company to a $10 billion success story with the help of customized customer experiences. Committed to delivering the same experience as the neighborhood pet store but in an online setting, Chewy sends customers and their furry family members personalized thank you notes, birthday gifts, and even hand painted portraits of their pets. 
Customization Builds Lasting Relationships

Customization is key to building a successful business. However, many retailers have a hard time delivering unique customer experiences. According to a recent survey by Salesforce, 66% of customers expect companies to know their unique needs and expectations yet a matching 66% of respondents believe businesses fall short in this department. Nearly 71% of shoppers feel frustrated when shopping experiences are impersonal and 40% of shoppers say businesses need to do more to offer personalized shopping experiences. 
How to Build Those Relationships
Despite customers' desire for customization, most are reluctant to give brands their personal information. If you want to build lasting customer relationships, you have to build trust. Over half of all customers are willing to share product reviews in exchange for personalized discounts. Encourage customer feedback with personalized discounts and custom packaging.
Thank customers who leave product reviews with branded mailer boxes printed just for them, each containing customer loyalty cards and personalized product discounts for future purchases. This unique gesture will encourage customers to share much-needed feedback and build a sense of trust between them and your brand. 
This strategy actually works well for all purchases. Afterall, personalized packaging is a great way to set your business apart from the rest. When you place your products in branded packaging and include additional meaningful touchpoints like thank you notes and personalized discount cards, you treat your customers like people instead of numbers. This attention to detail will improve customer satisfaction and build repeat business. 
Presentation is Everything
Humans are visual creatures by nature. Captivating packaging designs help your products stand out on the shelf. In fact, 63% of customers choose to purchase a product again simply because of a product's packaging design and 72% of Americans say their purchasing decisions are influenced by packaging design. 
The formula for a winning package design is three-fold. First, your package has to be functional. You do not want to frustrate customers with a difficult design. Opt for sturdy yet easy-to-open shipping boxes. Second, your boxes need to reflect your company's brand. Thanks to digital offset printing, ordering customized boxes is cost-effective and easier than ever. Once you find the perfect box and a winning design, don't forget to add those much-needed personalized touches: a business card, thank you note, or custom sale flyer. 
Unlock the Power of Unboxing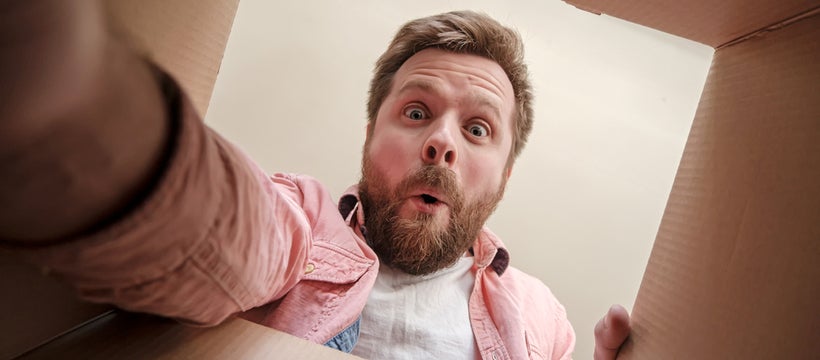 Your brick-and-mortar and ecommerce customers will enjoy a pleasant unboxing experience. For you, it's just another opportunity to reinforce your brand and make each delivery touchpoint a rousing success. Keep branded folding boxes and personalized shipping boxes on hand for upcoming purchases or even create them special for holidays. Add branded envelopes, stickers, and tissue paper to your product packaging. These elements make customers feel like they are opening a present. Remember, your company is never simply selling a product or service, but rather an experience. If you deliver customers an amazing unboxing experience, they will definitely keep doing business with your brand. 
An Effective Social Strategy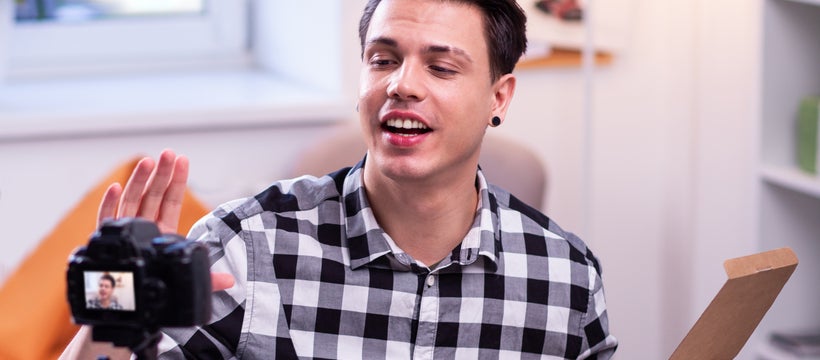 Customized and personalized packaging is a great way to boost your brand. Afterall, 35% of customers watch unboxing videos online and 40% of customers will share a photo of your packaging on social media if it is uniquely branded. Packaging has a powerful influence over consumer buying behavior. In fact, 55% of those who watch unboxing videos will purchase the products discussed in the video. 
The impact of that type of word of mouth marketing is massive. Word of mouth advertising & marketing accounts for $6 trillion. That's trillion with a T. There's more. 92% of consumers trust the recommendations of friends, 74% identify word of mouth as critical to their buying choices, and 88% trust online reviews. So investing in unique packaging could positively impact your profitability and increase your brand awareness significantly. 
Invest in Packaging and Increase Your ROI
A commitment to customer service can have a profound impact on your company's success. Treating your customers like humans instead of numbers creates a positive shopping experience that leads to repeat purchases. Investing in high-quality, cost-effective packaging that incorporates personalized elements increases your ROI. 
Companies that implement advanced personalization tactics experience $20 return for every $1 spent. Customized shipping boxes and personalized mailers are relatively inexpensive yet they have the ability to seriously boost your sales. 
Creating Your Company's Perfect Packaging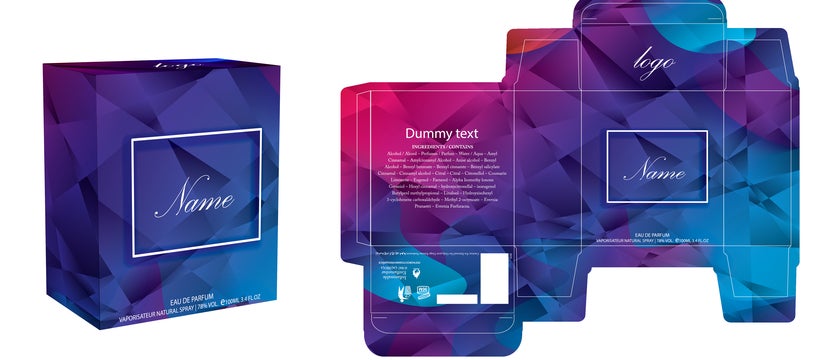 When designing your company's packaging, keep your target market in mind. Do your customers enjoy a good deal? If so, include store coupons with their upcoming orders. If your customers are the sentimental type, hand-written birthday cards could be a great addition to shipping boxes or mailers. 
Remember to keep all packaging elements aligned to your brand aesthetics. All color choices and printed flyers or brochures need to use your existing color palette and font families. Make sure your packaging is sturdy enough to withstand shipping yet easy-to-use so customers can quickly access their purchases. Search for a quality vendor who can meet all of your packaging needs.
References
New Epsilon research indicates 80% of consumers are more likely to make a purchase when brands offer personalized experiences
Epsilon
https://www.epsilon.com/us/about-us/pressroom/new-epsilon-research-indicates-80-of-consumers-are-more-likely-to-make-a-purchase-when-brands-offer-personalized-experiences
What Are Customer Expectations, and How Have They Changed?
Salesforce
https://www.salesforce.com/resources/articles/customer-expectations/?sfdc-redirect=369
The 2017 State of Personalization Report
Segment
http://grow.segment.com/Segment-2017-Personalization-Report.pdf
NRF19: 36% Of Shoppers Want Better Personalization, But Hesitate To Share Personal Info
Retail Touchpoints
https://retailtouchpoints.com/topics/customer-experience/nrf19-36-of-shoppers-want-better-personalization-but-hesitate-to-share-personal-info
Consumers Love Packaging More Than Ever
What They Think
https://whattheythink.com/articles/92631-consumers-love-packaging-more-ever/
Most Americans Say That the Design of a Product's Packaging Often Influences Their Purchase Decisions
Ipsos
https://www.ipsos.com/en-us/news-polls/Most-Americans-Say-That-the-Design-of-a-Products-Packaging-Often-Influences-Their-Purchase-Decisions
Unwrapping The Customer Experience: 2015 eCommerce Study
Dotcom Distribution
https://dotcomdist.com/unwrapping-the-customer-experience/
ROI on advanced personalization: $20 return on $1 investment, new report finds
ClickZ
https://www.clickz.com/roi-advanced-personalization/255692/
Word of Mouth Marketing Statistics, Fun Facts, & Tips 2020
https://review42.com/resources/word-of-mouth-marketing-statistics/