Before the pandemic began, the average American was exposed to anywhere between 4,000 to 10,000 ads per day. Since the pandemic began there has been a 76% increase for the time smartphone users are on their devices. All of this excess screen time and content overload has created a sense of digital burnout. This new normal makes it hard to effectively get your message out to customers. Thankfully, statistics-backed traditional marketing measures can effectively combat digital fatigue, grab your customers' attention, and boost sales.
Marketing for the New Normal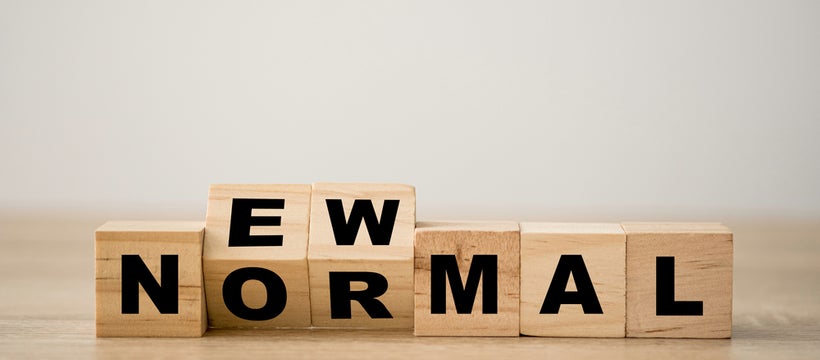 Though COVID-19 cases are declining across the country, the events of the last year have changed a lot about your customers' daily lives. Neverending Zoom meetings, juggling working from home with family life, and shutdown restrictions have many people feeling the digital fatigue. A recent Gallup poll reported that 75% of respondents are experiencing screen fatigue. Nearly 70% of American workers are experiencing burnout too. 
All of this makes people less inclined to pay attention to the bombardment of digital ads they see every day. The current social climate, however, affords businesses the opportunity to connect with customers in unique ways. Refocusing your marketing efforts on traditional, physical elements will resonate with customers and provide a much-needed break from looking at their phone and computer screens. 
There are several traditional marketing tactics you can use to boost your brand awareness and drive in-store sales. As customers return to normal daily activities, like shopping and communing, keep the following marketing tactics in mind. 
OOH is Here to Stay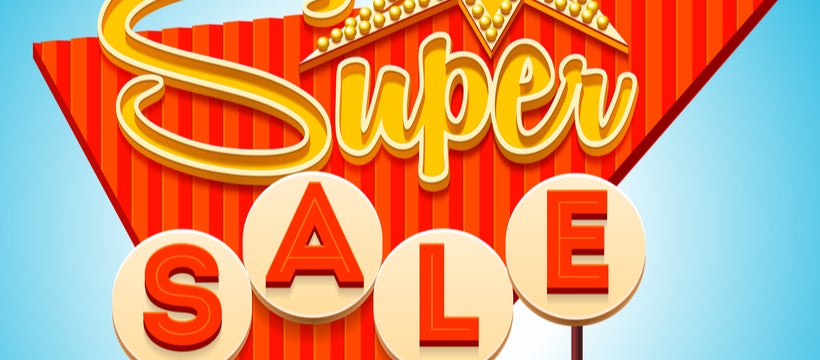 As the economy reopens and employees return to in-office work, out of home advertising is a great strategy to reach potential customers on-the-go. With 75% of people commuting at least part-time and 45% commuting daily, there has never been a better time to invest in roadside signage and storefront banners. 
On-premise signs will effectively grab your customers' attention. A research study found that adding even one storefront sign increases sales by 4.75%. A different study conducted by FedEx revealed even more amazing benefits of storefront signage. FedEx learned that 76% of customers entered a new store simply because of the store's signage and 75% of customers tell other people about a business because of the company's signs and banners. 
Quality Matters
When you invest in signs and banners for your storefront, keep quality in mind. After all, nearly 70% of customers believe the quality of a company's signs reflect the quality of its products and services. Make sure your signage is properly branded and well designed. The key to effective out of home advertising materials relies on each item being scannable. 
Your signage needs to have an eye-catching design and an easy-to-read message. Remember, customers will be passing your signs and banners at high speeds, so short messages like GRAND OPENING or FLASH SALE get your message across and encourage customers to learn more. If you need help determining which colors, fonts, or layouts are right for your brand, hiring a designer can help. 
Direct Mail Makes a Difference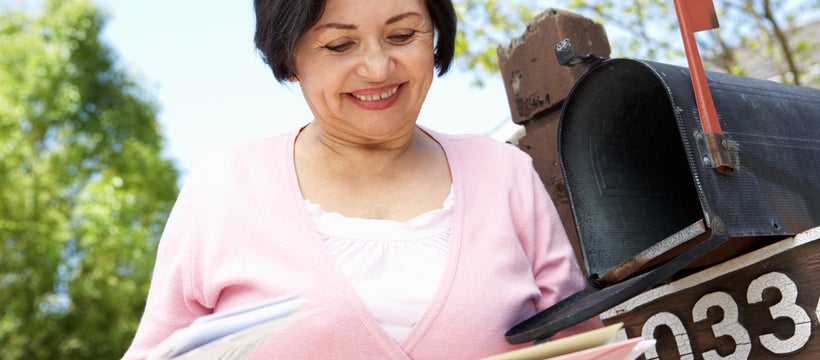 Direct mail is a great way to combat your customers' digital fatigue. This tactile marketing option allows for greater personalization of the advertising experience, which is something that will really catch each customer's eye. A recent survey revealed that 70% of respondents believe direct mail is more personal than online interaction and 54% of consumers enjoy receiving direct mail from brands they like. 
Unlike email, direct mail has close to a 90% open rate which may be due to the fact that reading direct mail requires 21% less cognitive effort than email. When it comes to driving consumer behavior, direct mail has a clear advantage over email. Direct mail recipients purchase 28% more items and spend 28% more compared to customers who did not receive the same piece of direct mail. 
Given that direct mail gives businesses a 29% return on investment, it is a great addition to your post-pandemic marketing strategy. Direct mail sale flyers or menu and product brochures are great ways to drive in-store sales or delivery orders. Personalized touches, like birthday cards or hand-written messages add an element of personalization to your promotions that stand out from the generic interactions of digital marketing. 
Count on Coupons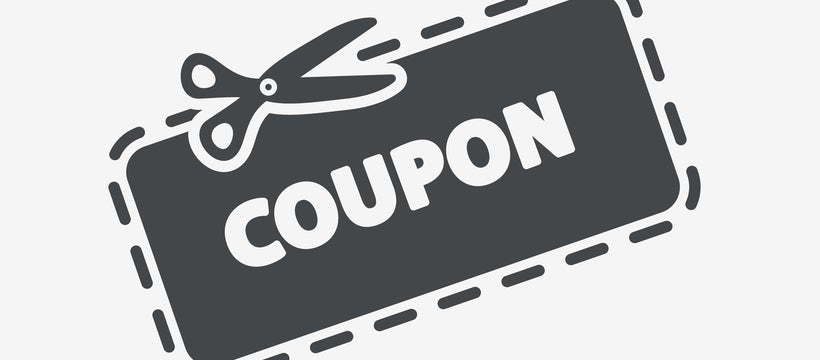 The pandemic has many people paying closer attention to their spending habits. Last year, 88% of Americans used coupons to save money on their purchases. Nearly 70% of consumers plan to keep up their commitment to savings even after the pandemic ends. This shift in customer mindset makes it necessary for businesses to offer coupons. 
Coupons are a great way to increase purchases of new or seasonal inventory. If you want to promote a specific product, consider sending product or brand-specific coupons to customers and encourage shoppers to try something new for a discounted price. In fact, 60% of customers stated they tried a new product or service because they received a coupon. 
You can mail sales flyers wth coupon codes to existing customers or keep coupons at checkout for in-store shoppers to use. It is hard for any customer to turn down a discount, so think of ways you can incorporate storefront signage, promotional flyers, and coupons to effectively move products off the shelves. One survey found that 54% of customers make impulse buys because of coupons. You can use shelf signs and in-store flyers to promote deals of the day or seasonal specials. 
Final Considerations
It is necessary to retool your message and adjust your marketing strategy to combat the digital fatigue customers are feeling right now. Cost effective items like roadside signs, storefront banners, sales flyers, and promotional coupons are tried and true ways to capture your customers' attention and drive in-store sales. 
References
Finding Brand Success In The Digital World
Forbes
https://www.forbes.com/sites/forbesagencycouncil/2017/08/25/finding-brand-success-in-the-digital-world/?sh=5e640e62626e
Digital Burnout: COVID-19 Lockdown Mediates Excessive Technology Use Stress
ResearchGate
https://www.researchgate.net/publication/343724873_Digital_Burnout_COVID-19_Lockdown_Mediates_Excessive_Technology_Use_Stress
Study: 6 Consumer Habits That Will Boost OOH Impact in 2021
The Harris Poll
https://theharrispoll.com/study-6-consumer-habits-that-will-boost-ooh-impact-in-2021/
Remote work burnout is growing as pandemic stretches on. Here's how to manage it
CNBC
https://www.cnbc.com/2020/07/28/remote-work-burnout-is-growing-as-coronavirus-pandemic-stretches-on.html
THE ECONOMIC VALUE OF ON-PREMISE SIGNAGE
Signage Foundation Inc.
http://www.signresearch.org/wp-content/uploads/Economic-Value-of-On-Premise-Signage-University-of-San-Diego-1997.pdf
FedEx Office Survey: Standout Signs Contribute to Sales
FedEx
https://newsroom.fedex.com/newsroom/fedex-office-survey-standout-signs-contribute-to-sales/
12 Direct Mail Statistics You Should Know in 2021
Fundera
https://www.fundera.com/resources/direct-mail-statistics
Direct Mail Statistics That Will Have You Running to the Post Office
Smallbizgenius
https://www.smallbizgenius.net/by-the-numbers/direct-mail-statistics/#gref
Consumers who ever use coupons for shopping in the United States from 2017 to 2020
Statista
https://www.statista.com/statistics/240237/coupon-use-in-the-united-states
Chasing Value: The Mind of the Modern Shopper
Valassis
https://intelligence.valassis.com/rs/275-QRU-089/images/valassis-consumer-intel-report.pdf?mkt_tok=eyJpIjoiWVdVelpERm1aamszTURGaiIsInQiOiJDVGl2RTUxZWNCeGM0S1JDRVdwNzZrWmJvSXhQQVRLeUpib1cwY0RGTktmYXZvRklXWmk5QnZVaUI5QXV4K21xb2x2cGdJSlh5b3RYeWVkNHgxTVB0ZVNjVDN6S1F0dzZuQStRY3BaOWF5OGVYb25FVHlpYTlpaFI3ZFwva2VpY1AifQ%3D%3D