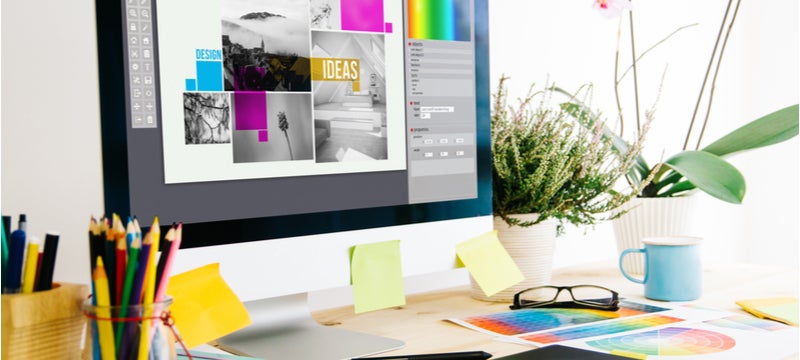 We have all experienced our share of good design and bad, and there are lessons in both that business would be well-advised to follow.
Design = Success
In discussing the business value of design, the McKinsey Quarterly states that the best design performers consistently increase their revenues and shareholder returns at nearly twice the rate of their industry counterparts. Despite the commercial benefits of designing great products and services, meeting this goal is notoriously hard — and getting harder.
With the expectations created by Amazon and similar behemoths, consumer access to up-to-the-minute information, and the blurring of lines between hardware, software, and services, it's only the very best designs that are able to stand out amidst all the marketing white noise.
Elements of Design
According to UX Collective, the truth about design is that it shapes our understanding of the world and our experience within it. It does this through three fundamental and distinct components: message content (what it is), visual design (how it looks), and perception (how we experience it and what we think it is). So designing an engaging visual isn't enough. To succeed, your designer must realize that design alone isn't enough. Your printed materials, from knowing how to make business cards online using your designs to creating your outdoor banners, signs and decals, must use all three of these elements in order to have any chance of delivering a solid ROI.  
The Four Components of Successful Design
Sue Walsh, Creative Director at SYPartners, breaks down successful design into four components
Ensure what is most significant is also the most visible

. We see before we read. We form first impressions before we examine our judgments. Designers must make sure the most significant part of the message is also most visible. Having

outdoor banners

doesn't help if the most important elements aren't memorable.

Identify which parts of a design we need people to remember

. Is it an emotional condition? Is it an urgency to act? Is it something that is brand new? Ensure those elements are clear.

Understand the complexity of how much cognitive load is carried with the design

. Be aware of what your design requires of your audience, and make sure it is appropriate for who they are and how much time they have to spend with the experience or artifact. The more complex it is, the more time your audience will need to understand it.

Test out your ideas frequently to learn about your audience

. This is critical to understand what the people you are designing for will respond to.
Data Tracking Design
Gabriel Shaoolian at Forbes Magazine contends that developing a successful digital design strategy is all about the numbers. How so? Because with the advent and increasing importance of the web we are able to easily track customer behavior.  
Brands can't analyze exactly how many consumers purchased a product because of a specific billboard advertisement, but they can track exactly how many people clicked on a retargeting ad, where they came from, how long they stayed on the site, and the content they engaged with. Additionally, the business world is constantly analyzing online behavior and determining how those actions can affect business growth down the road. 
E-Commerce: The Wave of the Future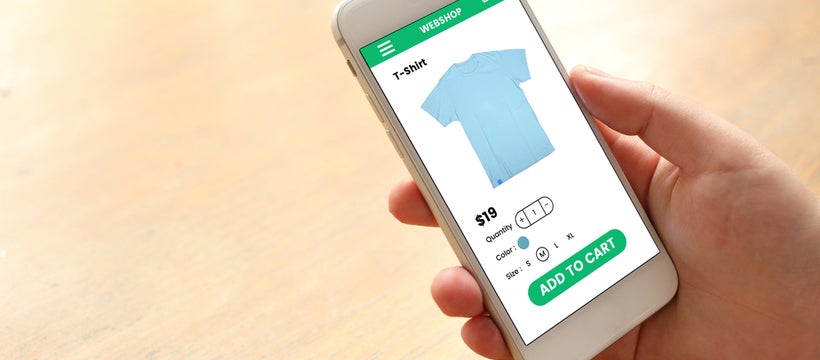 Since consumers are spending more time on their mobile devices, mobile e-commerce also is increasing. Forbes estimates that by 2021, mobile e-commerce will be responsible for 54-percent of all online sales. That means to stay relevant and ride the e-commerce wave, your business must invest in mobile-optimized website designs. Their navigation must be intuitive, checkout has to be simple, and responsive to all screen sizes.
This then leads to the idea of multichannel marketing strategies. By investing in a strong strategy across all channels you create a consistent brand image, consistent design, and a consistent online sales process. All of this elevates the trustworthiness of your user experience.
Looks Matter, Speed Matters.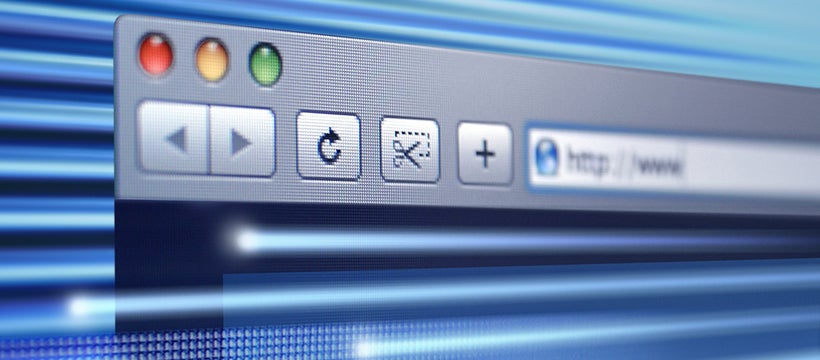 Look and feel are important aspects of a digital marketing campaign. Research shows that the 38-percent of users will stop interacting with a website if the layout is unattractive. 39-percent will stop engaging if the images don't load. 39-percent will stop if the site load time is too long. Ask yourself this very important question: Can I afford to lose that customer and still survive let alone thrive?
Optimize your website for technical SEO aspects such as image size and loading time. This will help create a more enjoyable online experience for users and improve your search engine rankings. Putting in the time to build your online component properly and test it pay huge dividends on the back end. Failure to do so could prove disastrous.  
Sometimes, Longer is Better 
Studies show that long landing pages can generate up to 220 percent more leads than above-the-fold calls to action. Rather than trying to include all of your important business information in that top portion of a web page, modern online users tend to prefer dedicated landing pages outlining important information.
Specific campaigns, initiatives, sales, and other tactics still should have their own landing page, and they can be promoted on social media and in email newsletters without compromising an effective homepage design. 
Add Color to Your Site Design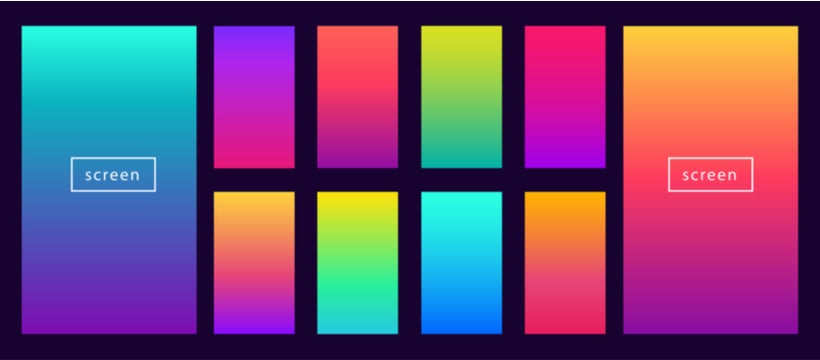 A successful design stands out to the customer, and the color is an important component in improving brand recognition. In some cases, that difference in recognition can be as high as 80-percent. 
We are visual creatures, after all, and logos that combine elements into a consistent design across all of your marketing materials, digital platforms, and store shelves can create an environment that is conducive to memory retention. 
Consistent Presentation Across Platforms Increases Revenue 
Studies show that a well-executed design can increase sales up to 23-percent. And branding is more than just a logo design. Every piece of marketing collateral you use should maintain a similar color scheme, tone, overall aesthetic, and communicate a similar message that fits your brand identity and core values. On your vinyl banners, be sure to keep your text to the bare minimum. Short, declarative information in a large font that can be digested quickly by a passing motorist is critical to your outdoor advertising success.
Consider Facebook 
Facebook Ad revenue in the US has surpassed total print ad spending, with digital ads far surpassing physical advertisements. One major reason is that digital has the ability to reach millions of more people that are specifically targeted to a demographic and end goal. Facebook is especially effective for reaching the masses with ease. As the most widely used social media platform, Facebook reaches 1.47 billion daily active users. That's a lot of eyeballs engaging with your brand. But be wary. Paying for Facebook ads can also be a money pit if not done correctly. Do your research, start small, and learn your lessons along the way. 
References: 
The Business Value Of Design
McKinsey Quarterly https://www.mckinsey.com/business-functions/mckinsey-design/our-insights/the-business-value-of-design# 
10 Marketing, Web Design & Branding Statistics To Help You Prioritize Business Growth Initiatives
Forbes Magazine
https://www.forbes.com/sites/gabrielshaoolian/2018/08/10/10-marketing-web-design-branding-statistics-to-help-you-prioritize-business-growth-initiatives/?sh=311308f9d708 
The power of design to create a better future
Mormedi
https://www.mormedi.com/en/the-power-of-design-to-create-a-better-future/ 
The power of design to shape understanding and belief
UX Collective
https://uxdesign.cc/the-power-of-design-to-shape-understanding-and-belief-e57559ac49cb 
When the good design isn't the right approach
Medium
https://medium.com/erika-harano/when-good-design-isnt-the-right-approach-6e05beab26e5 
"Successful design sends intentional messages to the audience and helps them understand what they are looking at. Likewise, if the design is not functioning properly, it can confuse, mislead, or lose the audience's attention."