Adopting new marketing strategies is necessary in the wake of a digitally evolving business landscape. However, utilizing result-driven, conventional branding tools like a custom vinyl banner remains an evergreen trend to attract potential customers. Their traditional design and functional benefits make them an incredibly versatile marketing channel.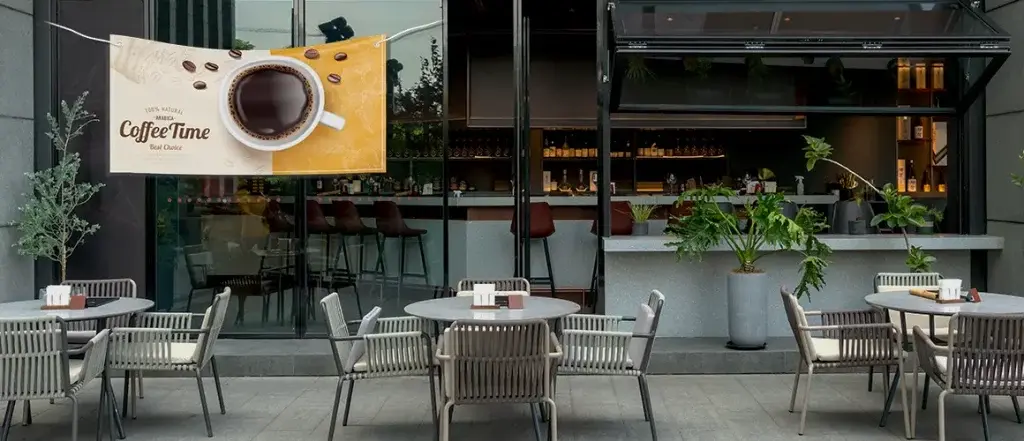 Setting up an outdoor vinyl banner in areas with high customer traffic can increase your clientele. Unlike digital marketing campaigns that expire after a rundown time, vinyl banners are reusable. You can get them printed with seasonal discounts and offers or promote any event nearby.
Designed to offer long-term results, outdoor vinyl banners are undoubtedly an impactful marketing tool for store openings, trade fairs, political campaigns, etc. However, finding the right one for your brand can sometimes be challenging. Well, we're here with our latest buyer guide for the ones interested in installing professional banners for events, stores, or promoting annual business deals.
Read on to understand crucial pre-purchase considerations that will help you quickly find your desired custom vinyl banner.
Understand Your Requirements – Invest in a Good-Quality Outdoor Vinyl Banner
Does your brand abide by the saying – 'Quality over Quantity'? If yes, you must remember this before installing custom fabric banners. However, the first step towards selecting them is to set your marketing goals straight. Do you want a banner for your annual sports event or yearly Christmas celebrations? Or do you require a promotional medium for all your recurring business events? Based on utility, opt for an expensive banner that lasts long. It is advisable to select a lightweight one for all your temporary gatherings.
If you want to transport your banners from one location to another, look for a print vinyl banner without any sensitive materials that can get damaged during transportation. Additionally, top-notch vinyl banners comprise a higher thread count, i.e., thicker fabric, making them less prone to frequent wear and tear. Carefully watch out for vinyl banner printing quality so your brand graphics won't crack or fade after regular handling.
Decide Vinyl Banner Placement Well in Advance: Indoor or Outdoor
Planning your banner placement before purchasing one can help you make a thoughtful decision. Never mistake an outdoor vinyl banner for an indoor one or vice versa to reap all their benefits. Kindly note that outdoor banner materials and construction differ from indoor ones as they must withstand challenging weather conditions. A mesh banner or 18 Oz outdoor vinyl banner is well-suited for such situations.
Finding the perfect banner for your business that withstands outdoor elements easily is now less painstaking. All you need to do is look for vinyl banners with grommets and reinforced edges as they strengthen their construction from within. If you reside in a wind-prone area, choose mesh banners allowing easy wind and sound passage. Besides, outdoor banner stands often require a good quality base that secures them to the ground or keeps them in one place using heavy weight. Lastly, watch for different hanging options like pole pockets, metal grommets, adhesive tabs, etc., that allow effortless indoor/outdoor installation.
Custom Vinyl Banner Size Considerations: What's the Ideal Banner Size?
Trying to find a banner for displaying sponsor information on the field or running seasonal offers outside storefronts? Select the one you can comprehend quickly based on your usage and target audience's interest. An attractive, easy-to-read banner with bold text is all you need to make a stunning impression on your target audience. Select a more minor, minimal design to display a banner in your conference room.
Measure your space before purchasing a well-fitting vinyl banner with grommets for installation. Remember to cross-check the dimensions of the object you'll use to hang the banner. If your railing, pipe, or ledges need to be wider, it can become challenging to hang your banner. There is no "perfect" vinyl banner size; however, here are some commonly used measures:
3 feet by 6 feet
2 feet by 4 feet
4 feet by 8 feet
5 feet by 10 feet
Have a specific banner size in mind? Some online marketplaces like BannerBuzz let you customize your banner size per your preferences. You can quickly request your desired size from a sign/print shop.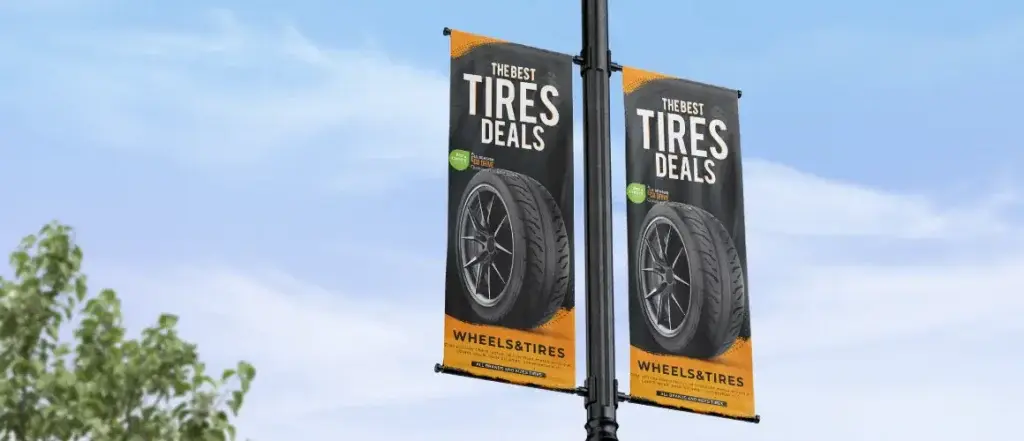 Design & Feel: Why Vinyl Banner Printing Quality Matters?
Visualize your banner before deciding on the perfect banner size for your business. You must have a fair understanding of their appearance when installed in your selected area. Banner design is a critical factor that will affect your business considerably. Even if the size is large, it will not drive promising results if it has small text or other design elements. Therefore, buying vinyl banners featuring easily comprehendible text for passersby is recommended.
Consider brevity before purchasing a good-quality banner for your business. The shorter the text, the more readable it will be. Short is the way to go to capitalize on your target audience's attention span. Moreover, understand typeface sizing thoroughly to reach your potential customers better. Select a suitable banner design featuring top-quality prints that don't fade off due to prolonged outdoor exposure. Buy vinyl banners with high-resolution graphics, enhancing their print life.
Single- or Double-Sided Banners – Understand What Works Best for You
Setting up your banner featuring promotional offers is one thing; ensuring your message reaches the target audience is another. Multidirectional promotions can help you achieve your desired results, irrespective of your banner's placement. Lately, many companies have incorporated double-sided banners in their marketing strategy to attract audiences from all directions.
Deciding whether you want a single-sided or double-sided banner is imperative to set up a visually striking display. Single-sided ones will do just fine if you plan to hang them on a wall. If you wish to attract two-way traffic in a large stadium, select a double-sided custom vinyl banner.
Summarizing it, you need to carefully note different factors like banner placement, installation options, printing quality, size, etc., before buying vinyl banners. We hope these considerations will come in handy when you finally head to the marketplace.