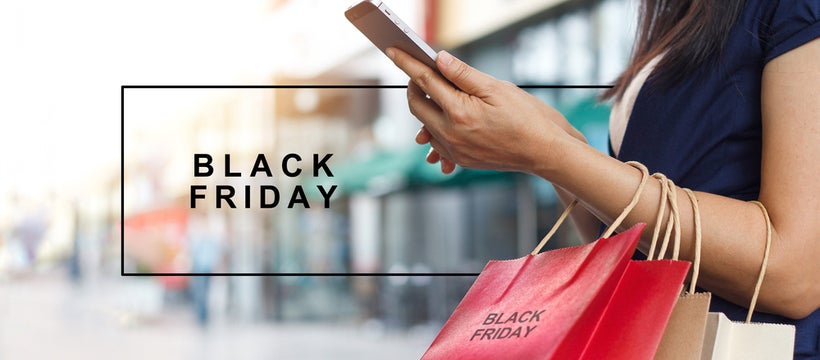 This is the biggest shopping weekend of the year (as if you need us to tell you that). For some stores, this is their make or break for the entire year. After all, according to statistics from spendmenot.com, 30% of all retail sales happen between Black Friday and Christmas. That means a lot is riding on your Black Friday – Cyber Monday planning. And that means there is no time like the present to download the keys to a successful season.
Numbers Don't Lie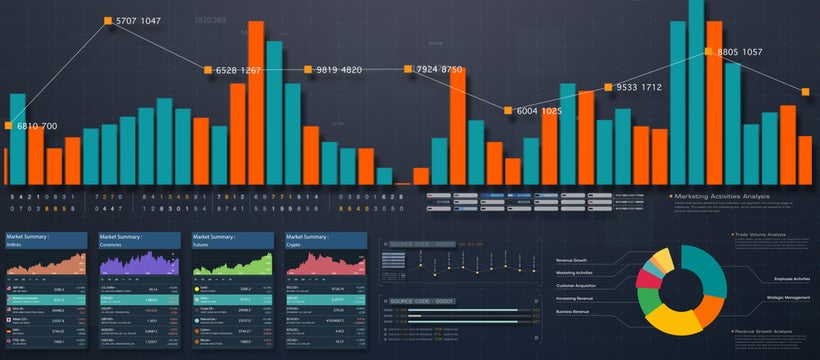 First of all, let's talk turkey. Not the gobble kind, but the statistics. In 2018 Black Friday pulled in $6.22B, a 23.6% jump from 2017. More than $2B was from smartphones. In 2019, sales hit $7.4B, a 19% jump from 2018, and $2.9B were smartphone purchases. So if form holds true, we can expect 2020 that tops $8B even if the numbers are dampened somewhat by COVID. 
Wait, there's more. In 2019 93.2M buyers shopped online, the average of Black Friday specials was 37%, approximately 40% of shoppers made online purchases, and the average adult plans to spend $400 on Black Friday sales.
In-Store and Online
As you can see, for brick-and-mortar retailers there is a need to balance your attention between your online store and your physical location(s). It's pretty close to 50-50, or at least close enough. That means you need to create a plan. Now. 
Where to Start?
Plan your sales now. In fact, they should have been planned by October 15. But don't stress – it's not too late. But you need to get cracking. So put down your laptop, turn on the coffee pot, and let's get going.
The Plan to End All Plans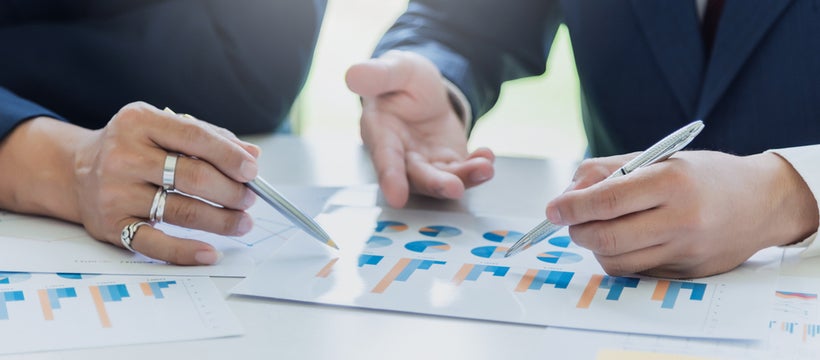 Sketch out the rudiments of your sales plan. This is the information you will need to build the rest of your plan around, so start the Excel sheet:
 

Sale Start & End Date: this includes Small Business Saturday in between Black Friday and Cyber Monday. Are you running three sales? Two sales? On Sale?

 

Type of Sale: is it sitewide? Limited product categories? Tiered? Is there free shipping? 
Promotion Channels: will you create a new landing page? Banners? What social channels will you advertise in? Will there be a social media buy in your budget?
 

Discount Codes: obviously for sitewide, you won't need one. But for every other type of sale, these will help you track your sales.

 

Products: Do you have products that sell well regardless of whether they're on sale or not? Is Will not having them on sale negatively affect your overall sale? Make sure your biggest discounts are on those items you want to clear out and those for which you have the largest profit margin.

 

Regular Price: list your items (skip this step if you are doing sitewide – unless you want to track your costs later)

 

Sales Price: list your items after the discount is applied (skip this step if you are doing sitewide – unless you want to track your costs later)
Make it Technical
You also need to test your tech right now to make sure it can handle the overload of traffic on your site. The stats on that are pretty clear-cut as well.
     

46% of shoppers

said they'd never return to a slow website

     

Top 10 Web Hosting confirmed with Google that site performance (including speed) is one of their many signals used in algorithm search ranking.

     

100-millisecond delay can hurt conversion rates up to 7%
o   Intuit cut its load time in half on several sites and saw a 14% increase in conversions
       A 

2-second delay in load time causes a 103% increase in bounce rate.

     

53 percent of mobile visitors bounce if the site takes longer than 3 seconds to load
Supply the Demand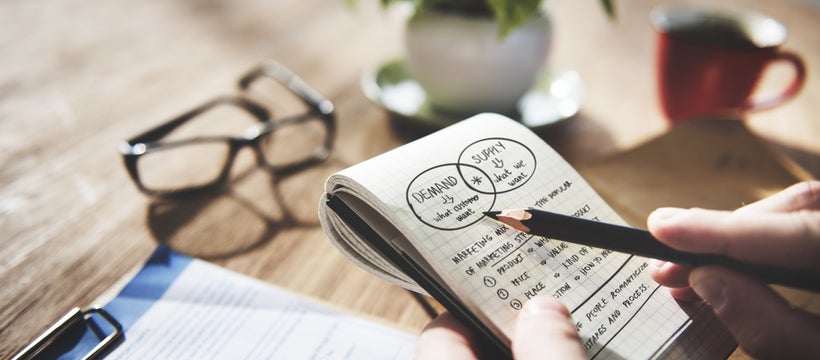 Make sure your suppliers and shipping partners are all on board and providing accurate information. You don't want to run out of something that winds up on backorder and then the purchase canceled. You also don't want shipping and delivery windows to be inaccurate, leading to dissatisfied customers and an overload of returns.
The Right Formula for Your Campaign
You've decided on your sale. You've outlined all you want to do and who you are going to do it with. Now you need to put together how. Here are a few ideas that can help you do just that.
 

Emails to your database:

 

Doorbuster sale announcements: offering steep discounts. As mentioned, these are great for excess inventory and those items with excellent profit margins.

 

Exclusive sale announcements: for loyal customers, online-only, mailing list only, Instagram only, etc. Everyone loves to be part of the "in crowd" and no one deserves that more than your customers.

   

Put a time limit on it (24-hours only!): nothing motivates like a deadline. Deadlines trigger psychological marketing reactions like

scarcity and urgency

.

 

Early Black Friday announcement: tease them on what to expect. 

 

Early Cyber Monday announcement: tease them on what to expect. 

   

Reminder emails: these are very effective at keeping your sale top of mind.

 

End reminder: FOMO became an acronym for a reason. It also triggers the same responses as time limits (above).

 

Order deadline announcement: let them know what time the sale ends – and have a ticking clock in your email to drive the point home. 

   

Abandoned cart emails

: since abandoned carts be a high number (in 2017 the abandoned cart number was 75.5%). Simple reminders bring them back and increase the chances of a sale.
Be Social
Once your email plan is set, coordinate the posting in all of your social media channels to deliver that same messaging. Your Insta, Pinterest, and Facebook accounts – as well as any other social channels you use – are vital to driving both online and in-store traffic. Use free services like Buffer that allow you to schedule all of your posts all at once. 
Online Arrivals
Think about a dedicated landing page. Customers from all your different channels will end up on a page you've created for the sole purpose of conversions. Even if you don't build a dedicated LP, you absolutely need a banner dedicated to your sale. 
In-Store Signage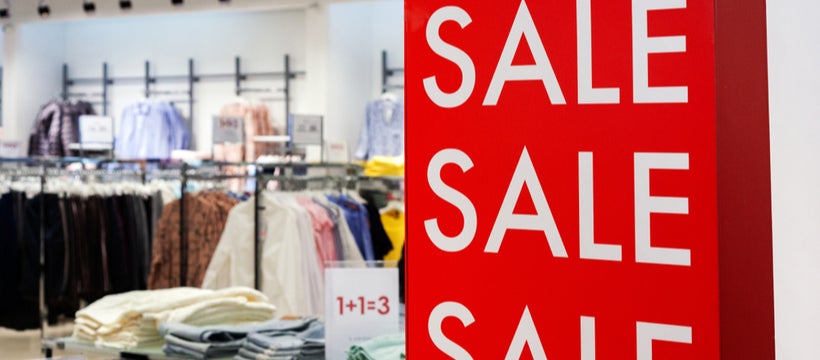 Just one indoor sign placed in your store can deliver over 4% additional revenue over the course of a year. That tells you all you need to know about the importance of signs. Outdoor banners are also fantastic at affecting engagement and drawing in passing vehicle and foot traffic. Don't overload the details: keep them simple, clean, and make sure they are placed in the optimum spot to pop. Window decals are also fantastic marketing tools. If you're wondering how to apply a window decal, your vendor can easily supply that information.
Ship Ahoy
79% of American consumers say that free shipping would make them more likely to shop online. So make sure you build that into the costs of your sale. If it's about 10% cost-wise for you, lower than 30% off to 20% off + free shipping. Remember, buyer psychology is critical and statistics give you the window into how to leverage it.
Sources:
https://abstracta.us/blog/performance-testing/optimize-website-speed-black-friday-2017/
https://spendmenot.com/blog/black-friday-sales-statistics/2019 Sales
https://www.cnbc.com/2018/11/24/black-friday-pulled-in-a-record-6point22-billion-in-online-sales-adobe.html
https://www.barilliance.com/black-friday-2017-stats/
https://www.akamai.com/us/en/about/news/press/2017-press/akamai-releases-spring-2017-state-of-online-retail-performance-report.jsp
https://www.wordstream.com/blog/ws/2019/04/04/ecommerce-statistics