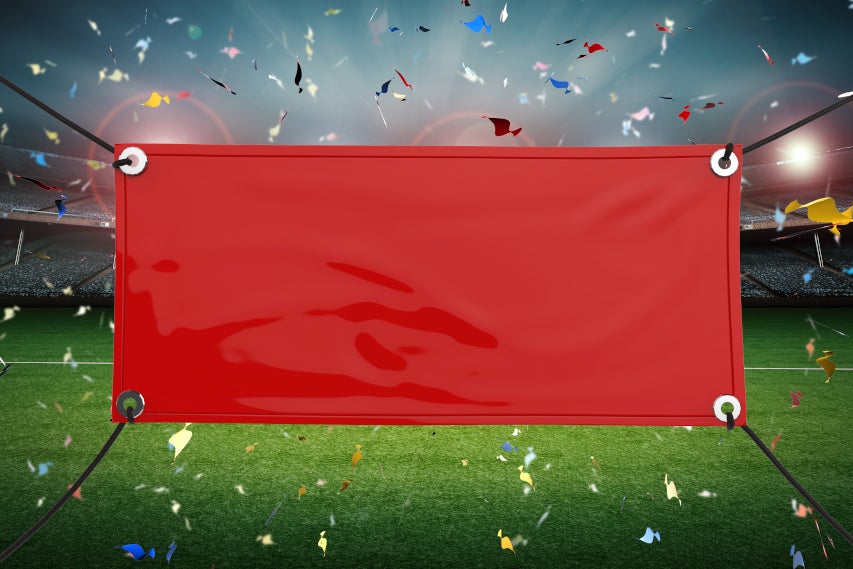 Whether you are marketing a group, event, campaign, product, or simply your business, visibility, and being top of mind are crucial to your success of attracting a large audience. Garnering that bigger audience, however, can be tricky. Avenues that generate a greater number of touchpoints are the best way to reach them; oftentimes the simplest solutions generate the greatest ROI. Vinyl banners fit this purpose to a T.
Fabric and All that Jazz
The first question usually asked is: what is the vinyl banner fabric? It is PVC, aka polyvinyl chloride, the world's third-most widely produced synthetic plastic polymer. There are two types of PVC: rigid, or RPVC, and flexible. It is used in a wide variety of products, from construction materials to plastic wraps to wall coverings. It's the remarkably low content of volatile organic compounds (VOCs) means that by the time you receive your vinyl banner there is no smell and it is ready for display. Plus, the flexible variety of PVC vinyl has the flexibility of fabric with the strength of plastic.
Be Seen in Full Color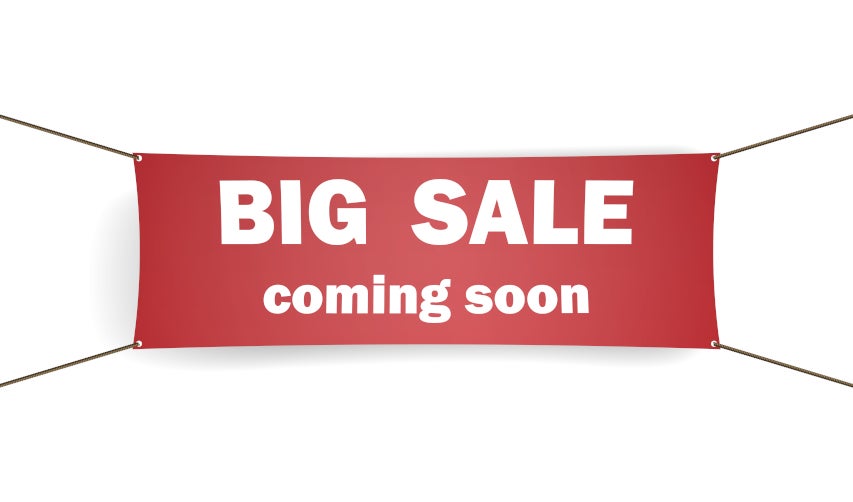 Printing on vinyl fabric is done using one of four types of ink: solvent, eco-solvent, water-based latex, and UV. For materials to be displayed outdoors or for long-term use, water-based is not recommended as it doesn't stand up to weather, sunlight, and fading over time nearly as well as the other three. The solvent contains a large amount of VOCs, which means it requires special ventilation systems which raises the cost and means your banner will more than likely still be emitting these compounds when it arrives. In eco-solvent printing, the ink is suspended in a mild biodegradable solvent, hence eco-solvent. It delivers the vibrant, full-color printing that is both waterproof and UV resistant – perfect for long-term use. UV requires a curing process to set the ink as well as a clear-coat UV protective coat. While your choice will depend on your purpose, eco-solvent printing tends to be the go-to due to its numerous strengths. 
Look on the Bright Sides
One of vinyl's great strengths is its two-sided versatility. By printing on both sides, you receive twice the real estate, providing your content with a 360-degree view. Placed in areas of heavy two-way traffic, your business will in effect be doubling your ROI potential. Research delineating the huge benefits of full color in printed materials has been known for decades. It increases attention span and recall by 82%, makes messaging 39% more memorable, and increases brand recognition by 80%. While the difference between paper printed materials and large pieces like vinyl banners is significant, the overarching point remains crystal clear: the ability to put your message out into the world in full color, in both directions, including email, phone, and website information, is a major marketing power boost.
Size Matters
By far the most popular banner sizes are 2'x4', 3'x6', and 4'x8'. This ratio of 1:2 is followed in popularity by a 1:3 ratio (2'x6', 3'x9', etc.). The reality, however, is that your sizes really are limitless. Unless of course, you are trying to cover the entire side of a warehouse or something. Then you're into specialty or multi-piece printing. Otherwise, you're limited only by the height that can be produced on a given printer and your unbounded creativity and imagination.
To figure out what size you need for your banner, first, get the measurements of the space in which it will be hung. Then you can decide how much of that space you want your banner to take up: 20%, 25%, etc. Then get the company math whiz to start jamming out some potential sizes. Another option is to get some bulk butcher paper and cut out a 3' x 6' piece and see how it fills the space. If you are at a street fair and have a canopy tent, you're going to want the banner to be like a back wall, going pole-to-pole. For design purposes, there are two rules of thumb to remember: 3' x 6" is good for logos and/or designs with more than two lines of copy; 2' x 6" is great for landscape designs using limited copy or that has a horizontal logo.
The Jury is In
Vinyl banners are an inexpensive way to attract more attention to your retail location, bar, shopping plaza, interest group meeting, storefront, apartment complex – there's no limit to the businesses or purposes it can elevate. It's a simple solution that has worked for more than a century: low cost = enhanced ROI. Banners can be hung with zip ties, nylon ropes, or adhesive hangers, are good for inside or outside, can be used in conjunction with banner stands, and can be printed in either semi-gloss (usually reserved for outdoor use) or with a matte finish (indoor use).