Better weather and vaccine rollouts have people itching to travel and safely soak up the sun. While your customers may be distracted by planning their well-deserved vacations, you can grab their attention with creative marketing strategies that convert and sidestep that dreaded seasonal sales slump.
Timing Is Everything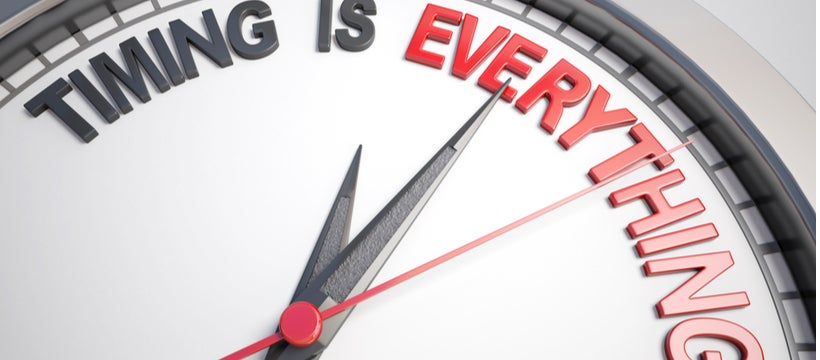 Catching your customers before they head off to their destinations is crucial for making summertime sales. According to a recent Forbes survey, 46% of respondents stated they prefer to shop in person and are looking forward to doing so in 2021. A well-planned, in-store sale is the perfect way to increase your foot traffic.
Amazon capitalized on the summer sale when they launched Amazon Prime Day on July 15th, 2015. This sales strategy was wildly successful and 34.4 million items were ordered on the site in a single day. Prime Day is still a highly anticipated sales event which has a positive ripple effect for other large retailers like Target and WalMart.  It creates a halo effect for other retailers and, according to Salesforce, digital commerce grew 60% on Prime Day in 2018. In fact, Adobe Insights recorded that Amazon's competitors see a 79% increase in revenue around Prime Day. 
It appears the strategy was so successful that customers are now conditioned to anticipate other summer sales around Prime Day. Small businesses can benefit from planning sales around this time too. While Amazon has remained tight lipped about the actual date, industry experts forecast Prime Day will take place this June. Stay ahead of the competition and secure those much-needed sales by being flexible, prepared, and offering early summer promotions to your customers.
Spread the Word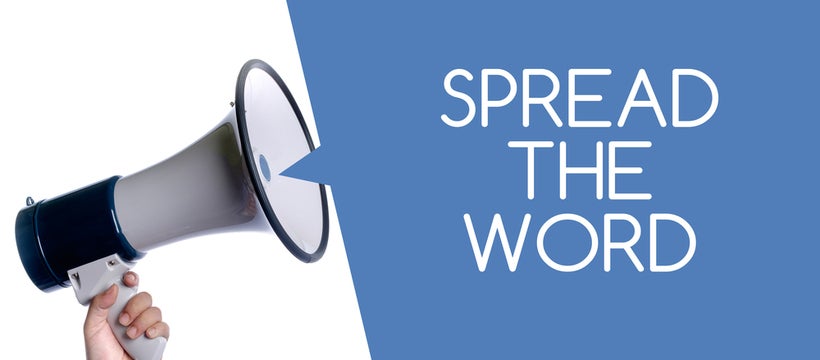 Fantastic sales strategies can only be as effective as the marketing strategies that support them. Having a multichannel marketing strategy will help you reach your full consumer base and generate new business opportunities. 
Companies with an effective omnichannel marketing strategy in place are able to retain 89% of customers. Investing in a strong brand identity and promoting your business through different digital and physical channels is necessary to stay competitive in the modern economy. 
In your advertising strategy, position your business as the go-to store for your customer's summertime necessities. Many customers are itching for that in-store experience and, after a year in quarantine, will likely need to stock up on warm weather essentials for their travels and staycations. 
Create a social media campaign showcasing the many ways your customers can use your products and/or services to enjoy their summer. Make them interactive, giving customers a chance to establish a relationship with your brand. Promote your deals and discounts or holiday-themed sales and events through email newsletters, sales flyers, and storefront signage for a robust, well-rounded customer outreach. 
Customer Outreach and The Great Outdoors
Customers are excited to enjoy warm weather and travel this summer, but they're also looking forward to spending with more confidence. As the economy reopens, retail sales are anticipated to grow around 6.5 percent for 2021. Offer them the best of both worlds with outdoor sales events. 
Source event opportunities from community boards, neighborhood Facebook pages, and network with other small businesses. You can also create your own by hosting a Memorial Day cookout and donate a percentage of sales to a charity for military families to build community for a great cause. July 4th sidewalk sales, back to school events – they're all great ways to kick off the summer.
Convenience Is Key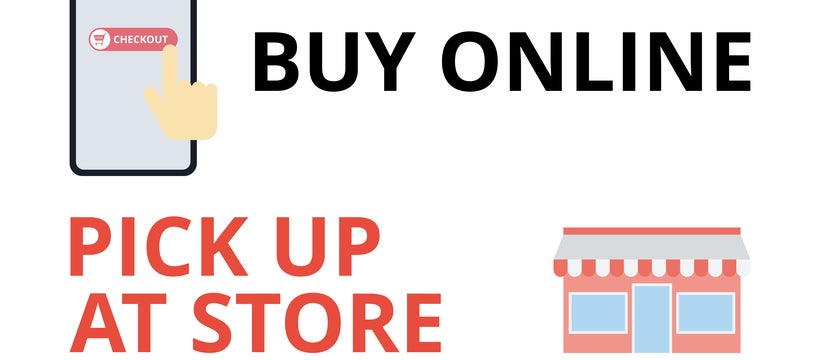 Customers have grown accustomed to convenient shopping options. A recent survey found that convenience is the number one factor that nearly 26% use to determine where to shop. Same day shipping, BOPIS, and free returns are some of the features that helped Amazon and other retail giants grow their business during last year's turbulent economy. 
The good news is, you don't have to be a multibillion dollar business to reap the rewards of convenient customer experience. Many consumers want to support small businesses and will appreciate that they can get the same hassle-free shopping experience from a local retailer. Boost awareness of your ordering and pickup options with banners and flags. Not only will this entice passersby to try them out, it'll make the pickup and delivery process seamless for your existing customers too. 
Impulse Buys and Your ROI
Investing in highly visible signage, like flags and chalk boards, the perfect way to bring business to your door. Because banners and flags are so inexpensive yet durable, they're a great investment to generate sales. 
Once you get them inside, be sure to capitalize on front-of-store displays, signs, and banners. This is because statistics back up the idea that consumers make impulse buys at brick and mortar stores. In fact, 54% of U.S. shoppers have spent $100 or more on an impulse buy. More impressive than that, 84% of all shoppers have made an impulse buy. That's more than 8 out of every 10 people that enter your store who have, in the past, made unplanned purchases while shopping. If you're not planning ahead for that, you are missing a huge revenue opportunity. Find pre-summer sales on signage and start the season off strong!
Smooth Selling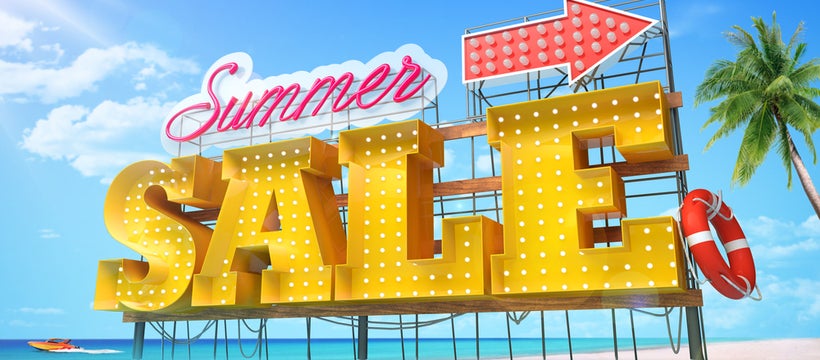 Summer is almost here and it's time to get excited about it. Early summer is the prime time for a sales event and you can capitalize on seasonal discounts to design a cost-effective signage strategy and boost your brand awareness. Keep convenience in mind and find creative ways to engage with new customers; they'll enjoy racking up the savings while soaking in the sun. Staying ahead of the competition will give you the keys you need to avoid the summer sales slump.
Resources
The history of Prime Day
Amazon
https://www.aboutamazon.com/news/retail/the-history-of-prime-day
Five Consumer Behavior Trends To Watch In 2021
Forbes
https://www.forbes.com/sites/forbesbusinessdevelopmentcouncil/2021/02/10/five-consumer-behavior-trends-to-watch-in-2021/?sh=53b5abf23899
How Amazon's Prime Day Created a Summer Sale Explosion Expected to Boost Competitors 79%
Adweek
https://www.adweek.com/commerce/how-amazons-prime-day-created-a-summer-sale-explosion-expected-to-boost-competitors-79/
29 Multichannel Marketing Statistics To Know in 2020
E Commerce Germany News
https://ecommercegermany.com/blog/29-multichannel-marketing-statistics-to-know-in-2020
NRF Forecasts Retail Sales to Exceed $4.33T in 2021 as Vaccine Rollout Expands
National Retail Federation
https://nrf.com/media-center/press-releases/nrf-forecasts-retail-sales-exceed-433t-2021-vaccine-rollout-expands
6 Ways Retailers Felt the Prime Day 2019 Effect
Salesforce
https://www.salesforce.com/blog/amazon-prime-day-news/
Prime Day Halo Effect In Full Force For Big Retailers
Adobe
https://blog.adobe.com/en/publish/2018/07/06/adi-online-sales-for-q2-beat-predictions.html#gs.102i7k8
The State of Impulse Buying Persona – Statistics and Trends
Invesp
https://www.invespcro.com/blog/impulse-buying/#:~:text=52%25%20of%20millennials%20were%20more,10%20store%20visits%20they%20make.