Summer is just around the corner, and with 100 million Americans now fully vaccinated, there is much cause for celebration this season. As a small business owner you're probably excited to return to some sort of normalcy. First you'll need to navigate some changes to the current customer experience first so that your company is set up for a successful grand summer reopening! 
Spring Safety for A Successful Summer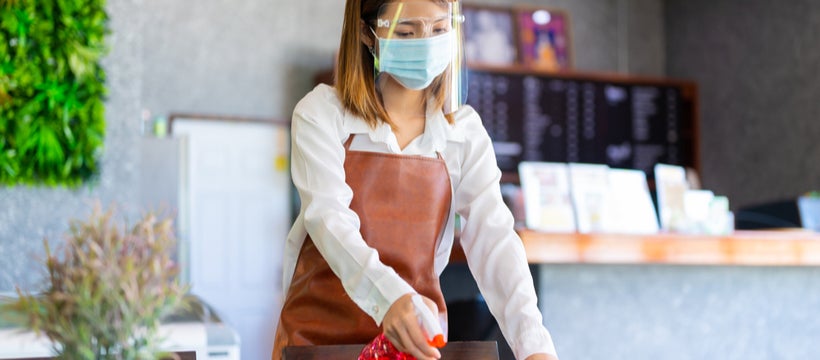 Whether you need to dust the cobwebs off the shelves or prepare for higher foot traffic than you've seen in a year, remember: the pandemic isn't over yet. While you prepare your store to reopen its doors, make sure you can put your customers at ease by having adequate safety precautions in place.
According to one Cennox poll, 46% of respondents felt that retailers have inadequate and poorly managed safety procedures. Another industry survey conducted by Vending Market Watch found that 67% of shoppers would break with their loyalty to certain retailers if the company's safety measures were found to be ineffective. 
Put Safety into Practice
Make sure your store is part of the solution by offering in-store safety measures to your customers and employees. Encourage shoppers to wear face masks and social distance with window sign reminders and floor decals. Place hand sanitizer dispensers near entrances, checkout counters, and store shelves  and add sneeze guards between dining room tables, dressing rooms, waiting areas and/or desks.
Highly visible and effective cleaning solutions will give customers and employees peace of mind that your business takes their safety seriously. Make sure you communicate the new protocols to your employees so everyone can work together to keep the business safe and your doors open! 
Expand Your Online Operations
Reengaging with more in-store customers is an exciting step in the return to normal, but you can apply some of the lessons you learned from last year to making this year even more profitable. Between January and November of last year, American consumers spent about $547 billion online and the appeal of online shopping isn't slowing down just because the spread of the virus is. In fact, online sales revenue is projected to reach $740 billion by 2023. 
Keep your competitive edge by adding or expanding online ordering options for your customers. The key to a website that converts relies on a user-friendly ordering experience. Hire a web designer to help you create a website layout that's easy for your customers to follow. 
Leverage email marketing campaigns and digital ads to direct new traffic to your website. This method lets you expand your customer base and grow your sales while you plan your brick and mortar reopening!
A Hybrid Business Model: The Best of Both Worlds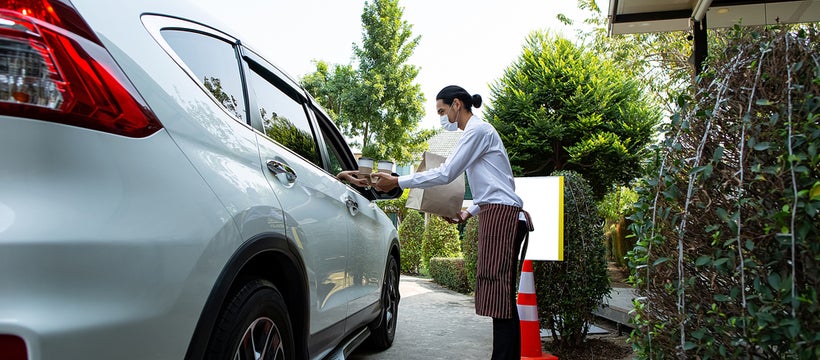 The vaccine is injecting consumer confidence into the retail sector. One survey reported 79% of customers feel comfortable returning to in-store shopping. While those numbers are very promising, you don't want to neglect your customers who've grown accustomed to alterior methods of shopping.
Modern customers want to support small businesses but also desire the hassle-free options retail giants have offered over the past year. They also love personalization and will appreciate the option to customize their ordering experience. As you gear up for your summer reopening, consider hybrid business operations that fuse the brick and mortar experience with the comforts of BOPIS and curbside delivery services.
BOPIS is Where the Hope Is
One survey revealed that 32% of customers would feel more comfortable shopping local if small retailers offered curbside delivery. Turning hybrid into reality, 90% of businesses will offer BOPIS this year, so make sure you plan accordingly to keep your competitive edge. 
BOPIS is a great option because it encourages customers to come inside to pick up their items and 80% of impulse buys happen at brick and mortar stores. Put seasonal items and markdowns near the BOPIS pickup point and checkout kiosks so customers can browse while they wait for their items. 
Give Your Grand Reopening A Signal Boost
Once you've tidied the sales floor, implemented safety measures, and planned a date to launch your summer campaign, you'll need to communicate your exciting news to your customers. Make sure your social media platforms, websites, and storefront signage reflect your new hours of operations, location, and reopening date as well as any sale or promotions info. 
Social media campaigns are highly effective advertising tools. Creating a Facebook and Instagram account for your business could make you money as well. The average online order placed through the most popular social media platform averaged nearly $80. Video tutorials, infographics, and real life customer product demos are great ways to leverage social media and engage your followers to generate new sales. 
Invest In These Marketing Material Must-Haves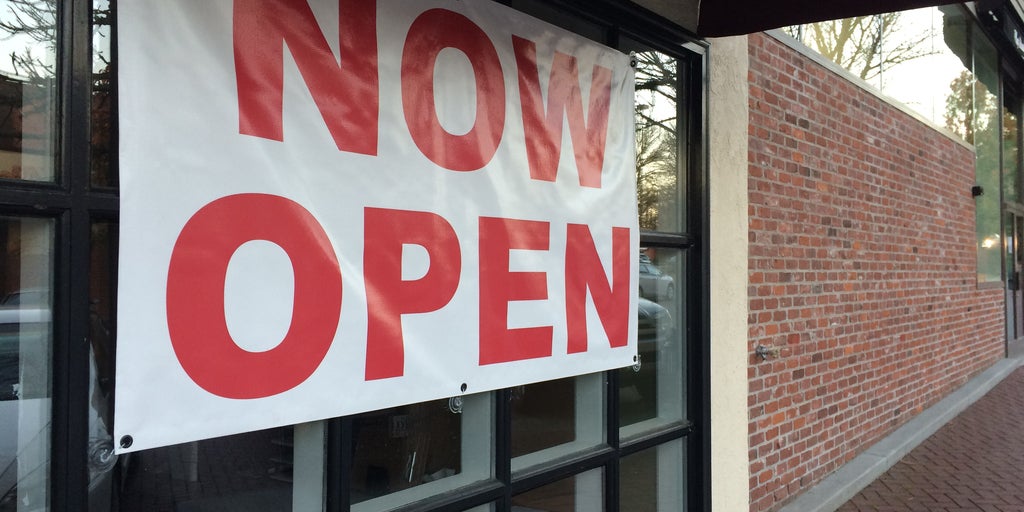 New signage is a necessity for getting back to business. If you've rebranded, moved, or want to share your new expanded hour and capacity messaging, invest in storefront flags and banners! These marketing materials are relatively inexpensive and versatile. 
When customers walk or drive by your storefront, a bright and well-placed sign makes it impossible for them to miss your message. A perfect example would be placing roadside signage near shopping center entrances to direct traffic to your store. 
Signage is great for marketing on the go at outdoor events this summer too. Work with a graphic designer to ensure your signage reflects your brand and has a unified aesthetic because this added step will help you get your highest ROI on your sign and banner purchases. 
Prepare Your Employees for the New Normal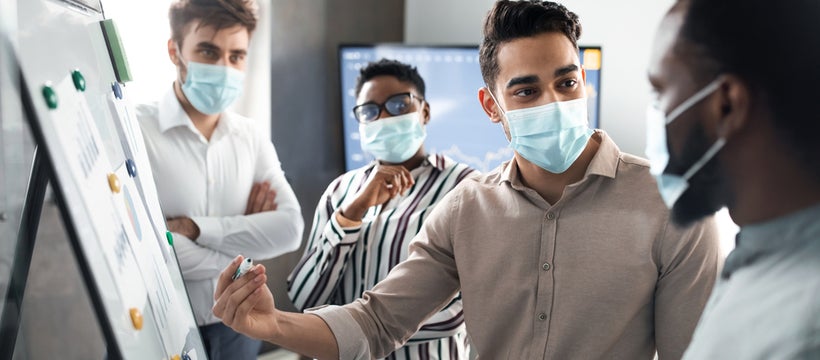 As a small business owner, you've been through a lot this past year and so have your employees. While your company prepares to expand your capabilities for the summer it's important to train your employees in order to set them up for success. Afterall, company culture is important to nearly 80% of American workers. Prioritizing employee training will create a supportive environment for everyone involved.
When you implement new business operations like BOPIS, curbside pickup and/or delivery options or add new cleaning and safety procedures, make sure you allocate time ahead of your post-shutdown celebration to show your employees how to perform their new job duties. 
Show Your Appreciation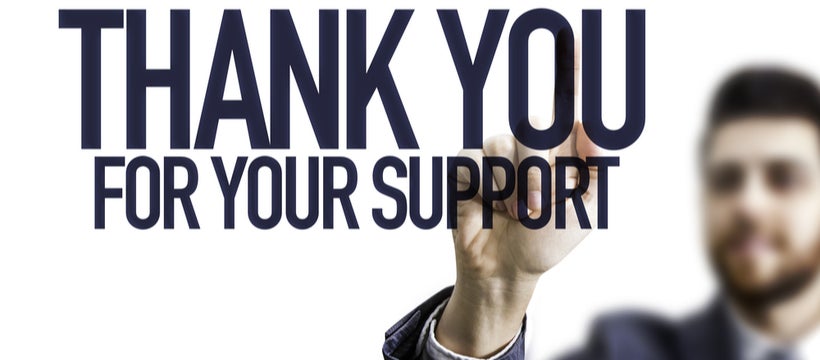 The past year has been tough on everyone. Show your appreciation for your employees, customers, and vendors who supported you and your business through it all! 
Send direct mail flyers with coupons to loyal customers to announce your grand reopening. Give your employees and vendors personalized thank you gifts like coffee mugs and custom t-shirts. These small yet thoughtful gestures are the perfect way to prepare everyone for your relaunch.
Get Ready to Reopen
Summer is right around the corner and the excitement to return to some level of normalcy is palpable. It's important, however, to remember to examine and improve your business model to adjust to the new normal. 
Implement safety procedures to accommodate an increase in foot traffic without sacrificing efficiency. Also be sure to remember to support those who helped you through these trying times. Find ways to adapt these seven tips to your company's grand reopening strategy and you will set yourself apart from the competition and set your company up for a successful summer season!
References
100 million US adults are now fully vaccinated, White House says
CNN
https://www.cnn.com/2021/04/30/politics/white-house-100-million-fully-vaccinated/index.html
CONSUMER ATTITUDES TO IN-STORE RETAIL DURING THE COVID-19 PANDEMIC
Cennox
https://www.cennox.com/sites/default/files/Market_Research_Report_July2020_Final_online.pdf
Survey: 66% of Shoppers Say They Would Avoid Stores That Fail to Meet COVID-19 Safety Expectations
Vending Market Watch
https://www.vendingmarketwatch.com/management/news/21147104/survey-66-of-shoppers-say-they-would-avoid-stores-that-fail-to-meet-covid19-safety-expectations
Top Predictions For Retail 2021
Forbes
https://www.forbes.com/sites/gregpetro/2020/12/20/top-predictions-for-retail-2021/?sh=5002e5293dc6
16 Online Shopping Statistics: How Many People Shop Online?
Big Commerce
https://www.bigcommerce.com/blog/online-shopping-statistics/
Macy's Is Moving Away From Malls. Here's What That Means for Real Estate Investors
Million Acres
https://www.fool.com/millionacres/real-estate-investing/articles/macys-is-moving-away-from-malls-heres-what-that-means-for-real-estate-investors/
Retail e-commerce revenue in the United States from 2017 to 2024
Statista
https://www.statista.com/statistics/272391/us-retail-e-commerce-sales-forecast/?_ga=2.75424466.1364914960.1620159564-1858794498.1620159564
79% of Consumers Say They're Comfortable Shopping In Stores
Small Business Trends
https://smallbiztrends.com/2020/12/79-percent-consumers-comfortable-shopping-in-stores.html#:~:text=79%25%20of%20Consumers%20Comfortable%20Shopping,their%20top%20safe%2Dshopping%20measure.
10 Tips for Reopening Your Small Business
Software Advice
https://www.softwareadvice.com/resources/tips-for-reopening-your-small-business/
31 Jaw-Dropping Job Satisfaction Statistics for 2021
TeamStage
https://teamstage.io/job-satisfaction-statistics/
Average value of global online shopping orders as of 3rd quarter 2020, by traffic source
Statista
https://www.statista.com/statistics/325384/online-shopping-order-values-traffic-source/
The State of Impulse Buying Persona – Statistics and Trends
Invesp
https://www.invespcro.com/blog/impulse-buying/#:~:text=52%25%20of%20millennials%20were%20more,10%20store%20visits%20they%20make.