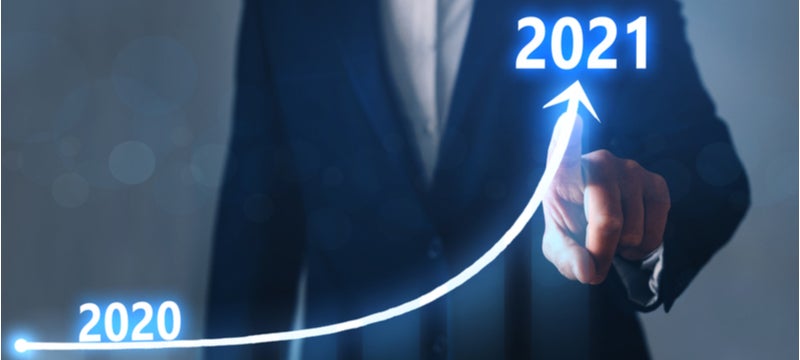 Even beyond the business world, a great many people have been ready to say goodbye to 2020 for months now. It's been a year defined by a COVID-19 pandemic that has dramatically changed the way we live. With recent upturns in diagnosed cases, hospitals are full and states are reinstating lockdown orders. Working from home became standard operating procedure, with companies putting entire departments under orders to work remotely. Now, virtual events have essentially replaced live events and in-person conferences. To say 2020 has been a challenging year for a business is more than an understatement.
So how do we rebound from what marketing insiders are calling the year from hell? 
Here are some suggestions to help make 2021 a more successful year for your marketing strategies. 
Planning for a New Normal in a New Year
In the business world, there is rarely time to simply relax and enjoy wrapping up the holidays to be ready to begin again on January 1. For your business to start the year off in the strongest way possible, you should be developing a marketing strategy that's ready to go before you even open your doors in 2021. According to Forbes, there are a few ways to give your marketing a boost into the new year.
Start Selling Your Products and Services Early: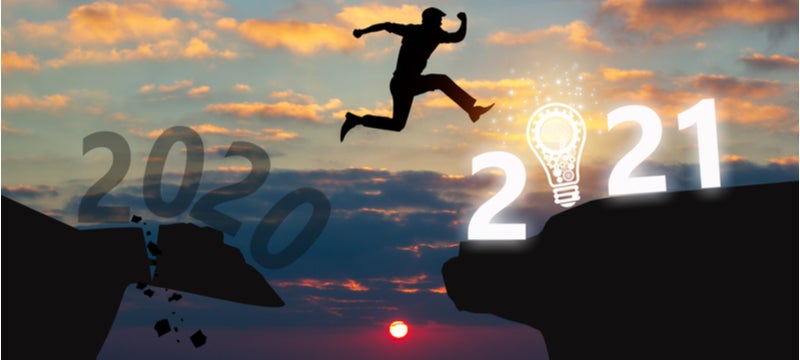 Customers are not going to magically appear in your store on January 1, 2021. You need to be preparing now before the new year arrives. While you might have different plans in mind for 2021, you probably already have a solid foundation of good marketing practices built on past trial and error. You should therefore already know to have your campaigns, spends, sales, and social posts all planned out already. Hit the ground running and don't look back. 
And don't forget to leave room in your 2021 marketing budget to have the proper banners and safety signs & banners prepared and in place once the customers arrive. Despite the fact that we live in a very digital world, a physical space can actually be easier to navigate when customers can see a clear path to the merchandise and services they want. Studies also show that one sign in your retail store will increase sales by 4.75%. 
Understand the Need for E-Commerce: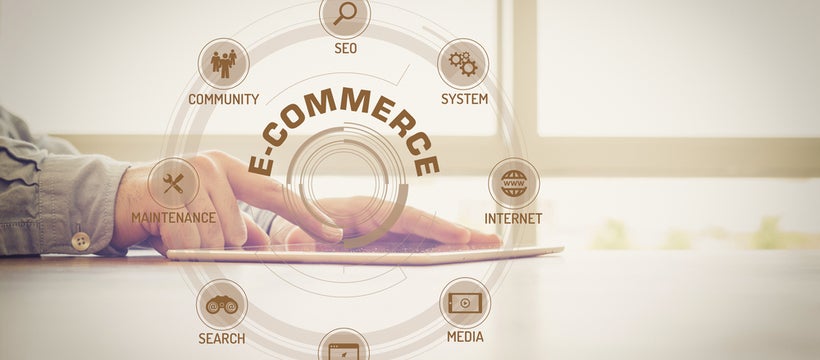 Your physical space may be able to open for business on New Year's Day, but it's important to remember that e-commerce has changed the business landscape. In fact, e-commerce is estimated to account for 22% of all retail sales by 2023. This is pretty incredible when you consider in just 2019 it was a hair over 14%. 
Obviously, then, your marketing in 2021 should include a digital presence. If you use a website to support your business, it's in your best interest to set up an e-commerce shop on your website so your customers can easily access your products and services when browsing online. When you take advantage of search engine optimization (SEO) for your company's campaigns, your customers will follow. Your goal is to make shopping as simple as possible for them once they arrive, whether it's in your store or at your website.
Another advantage of an online presence? It's easy to include a URL into your store's print marketing materials, be it in-store signage and displays or flyers and business cards on display at your checkout counters.
Create Content for Humans: 
Since we've mentioned SEO, let's take a closer look at search engine optimization. What's critical to know is that simply jamming keywords you got off your Google Keyword account isn't going to help. In fact, it's going to hurt your business. Why? Because search engines are now intelligent. That means they analyze your content as a human would. They look for readability as well as keywords that are holistically and organically integrated into your content. In other words, write for humans, not bots.
Simply put, using SEO-friendly keywording and messaging in your marketing collateral, along with social media touches such as Twitter hashtags and blog posts all can contribute to a marketing strategy with the potential to grow in 2021.
Covid-19 Is Not Going Away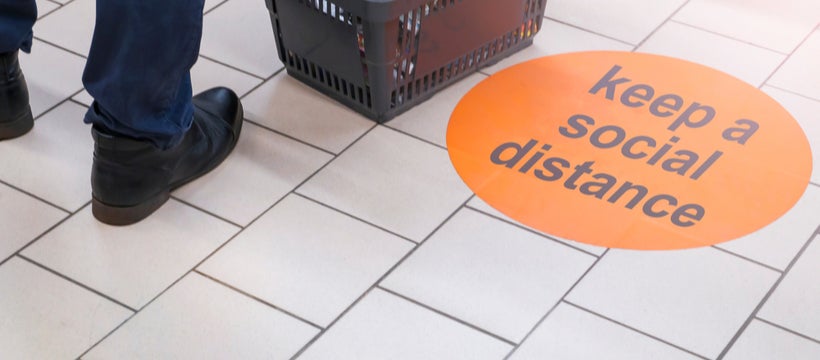 The COVID-19 pandemic has made keeping your store's doors open a challenge. While some businesses are struggling to stay active, many others have been forced to shut down for good. Unfortunately, the inability to communicate face-to-face because of social distancing and self-quarantine has made it difficult for businesses to broadcast and exchange information effectively. 
For businesses that can stay open, a 2021 marketing strategy needs to include time and money for proper COVID-19 signage to get out the messages we can't easily communicate otherwise. COVID-19 safety signage can include custom-made signs, banners, social-distancing floor decals, and any other display used to serve as safe and highly-visible reminders to ensure customer health and safety. 
TMCnet lists some of the benefits of using COVID-19 signs: 
COVID-19 signs enable businesses to update their customers about the current work hours, delivery options, services being offered currently, a temporary closure of the business, state advisory, a notice of quarantine, or other such relevant communication be divulged to the customers. 

These signs also help to spread awareness about hygiene habits and countermeasures being taken by businesses to ensure the safety of their customers. 

A shared housing or home environment can also use COVID-19 signage to encourage residents to follow social distancing norms in the area store by posting COVID-19 window posters and banners. 
These signs can also be used to spread social awareness and make the surrounding community aware of precautionary measures such as washing hands frequently, wearing a mask, standing in a queue at a distance, and so on.
Looking Ahead 
It's not just folks with marketing plans looking forward to the future. Katherine Cullen, NRF's senior director of industry and consumer insights, told Business Insider that people are looking for anything that will distinguish one day from the rest, spending a little more money during the holidays to help break up the monotony. "It's a way to have a little joy and share a little joy at a time when people are dealing with a lot of uncertainty," Cullen said.
References
Six Ways To Step Up Your Marketing In 2021
Forbes
https://www.forbes.com/sites/forbesagencycouncil/2020/09/11/six-ways-to-step-up-your-marketing-in-2021/?sh=708e9cd66303 
2020 is a stressful mess. Now, brands are trying to capitalize on the dystopian year from hell.
Business Insider
https://www.businessinsider.com/brands-advertising-strategies-reflect-how-horrible-2020-has-been-2020-9 
COVID-19 Brings A Surge In Demand For Signage: How Can Online Sign Design Software Help
TMCnet
https://www.tmcnet.com/topics/articles/2020/05/27/445507-covid-19-brings-surge-demand-signage-how-online.htm 
16 Online Shopping Statistics: How Many People Shop Online?
https://www.bigcommerce.com/blog/online-shopping-statistics/