The current global crisis has put the emergency brakes on economies around the world, including our own. Without knowing how long the crisis will last, small businesses will likely bear the brunt of its impact. While larger firms may have the financial reserves to stay afloat through the storm, the disruption in cash flows may prove fatal to their smaller brethren. But even in such difficult times, there are a plethora of ways to help your business survive – and even thrive – during this unprecedented time.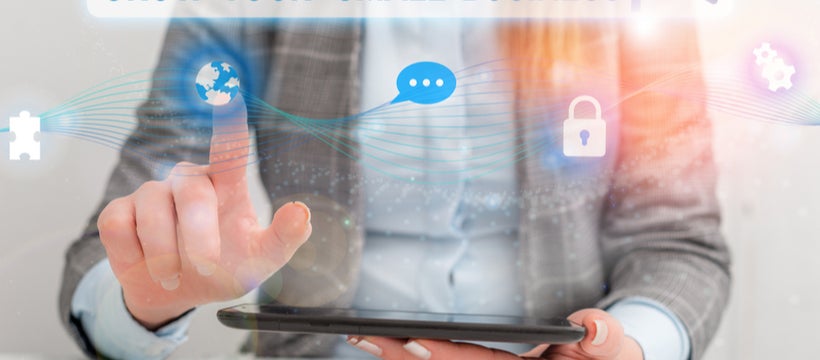 Use All Available Resources
Governmental and private organizations are stepping up to relieve the pressure on small businesses, and business owners should take advantage of every available resource to remain solvent. The first and most glaringly obvious are those offered by the recently passed CARES Act. Check the US Senate Committee link, the information provided by the US Treasury, and even look at the entire bill or this small business summary on Forbes. The U.S. Small Business Administration's Economic Injury Disaster Loan Program also provides low-interest loans of up to $2 million that can help small businesses shore up their balance sheets. Many states and municipalities have also instituted their own programs, and vigilant businesspeople can find up-to-date information on their respective governor's website. A variety of financial institutions are also offering loans with lenient terms to help small businesses survive during this period, and maybe willing to renegotiate existing debts and payment schedules if asked. 
Creative Revenue Generation
Maintaining revenues during the crisis may require temporary adjustments to your priorities and product offerings. For instance: prioritizing gift cards – even at a discount – can provide much-needed revenue while your physical locations are closed or suffering from significantly reduced customer traffic. Delivery and curbside pickup services can also boost sales and provide assistance to those who need it most, including those in quarantine and the elderly. Hire servers and freelancers who find themselves out of work as delivery drivers. If your business has an established delivery policy, you should consider waiving delivery fees for the duration of the crisis. You can even contact delivery providers such as Uber Eats and Grubhub and hammer out a compromise to temporarily minimize or cancel the cost of deliveries for you and your customers. Taking care of your own employees during the crisis is also crucial to ensuring that your business is ready for action when normalcy resumes. Simple measures like stepping up hygiene and cleaning policies can help keep your employees healthy, and, when possible, instituting paid sick leave ensures that ill employees are able to stay home and prevent transmission. In cases where your company is facing a temporary closure, encouraging and even helping employees find additional sources of income is an excellent way to help your people stay financially stable until they can come back to work. 
Using the Downtime Constructively
Instead of focusing on your doors being temporarily closed or revenue significantly reduced, try to see this crisis as a window of opportunity. Normally you rarely have the time to sit down and evaluate your processes without constant interruption, let alone formulate new ways to streamline your workflows to maximize efficiency. But now you'll have that time. Time to figure out that new bookkeeping software, to improve your locations' layout – you might even have time to make upgrades to facilities and equipment that would be next to impossible during normal circumstances. The sudden shift from physical to digital commerce also provides both a challenge and an opportunity for small business owners. Now is the time to focus on upgrading your IT infrastructure, improving your website's functionality, and emphasizing online customer service. And while these investments will pay off immediately in the form of greater online revenues, the true upside is the dividends they will continue to pay well into the future. 
Communicating with Customers
With most consumers staying at home, for the time being, traffic on social media platforms has increased greatly. This increase, and the corresponding decrease in in-store traffic, provides an interesting opportunity for small businesses. Not only is online advertising more important than ever, but each ad has the chance to be seen by more customers than ever before. Now is the perfect time to focus on social media marketing, fine-tuning ad campaign strategies, and improving ad targeting to maximize returns. 
Maintaining open lines of communication and ensuring customer satisfaction is also more critical than ever, so it is beneficial for you to focus on improving your business's online customer support system. Customers won't soon forget the quality of service they received during the crisis. Providing excellent customer service may help convert disgruntled shoppers into lifetime regulars. Investments in new personnel or infrastructure to support online customer service will also pay off after the crisis has passed, making the downsides minimal. So while staying in close contact with your customers and making them feel heard may not generate revenue directly, it will help solidify your customer base and help contribute to sales growth in the future.  
Deep Breaths
Eventually, the world will return to business as usual. Until then, it's critical that small business owners use every tool in their arsenal to stay strong. By staying strong, thinking strategically, and following these tips, businesses will find themselves positioned to ascend to new heights when the worst of this is behind us with only the future to look forward to.