Research shows it takes seven touchpoints for your brand to make a lasting impression on a customer.
Seven
. That's why it is so important to take advantage of every opportunity to create a strong presence anywhere and everywhere you can. For small businesses in need of low-cost branding opportunities, finding intelligent and clever ways to reinforce your brand and image is vital. While we are all affected by the current global health crisis, customers understand that everyone needs to make a living and pay their bills. So while everyone tries to work together to create safe retail and business environments, the savvy business owner can make use of essential business tools that are already in place to create those branding opportunities. Get creative and turn your current resources into compelling branding tools that involve your customers visually. 
Promote Safety the Sneeze Guard Shield Way
Public health experts around the world agree that sneeze guards are a win-win tool for combating the spread of disease. They quickly gained popularity due to their high capability of containing airborne viruses and providing a space for safe interactions between business staff and clients or customers. While they are quickly becoming a part of our everyday lives, providing safe environments through which we can rebuild a semblance of our normal daily lives. At the moment the majority of them are clear spaces, kept extra clean by regular disinfecting and cleaning. It seems, though, that there is more to this picture than currently meets the eye.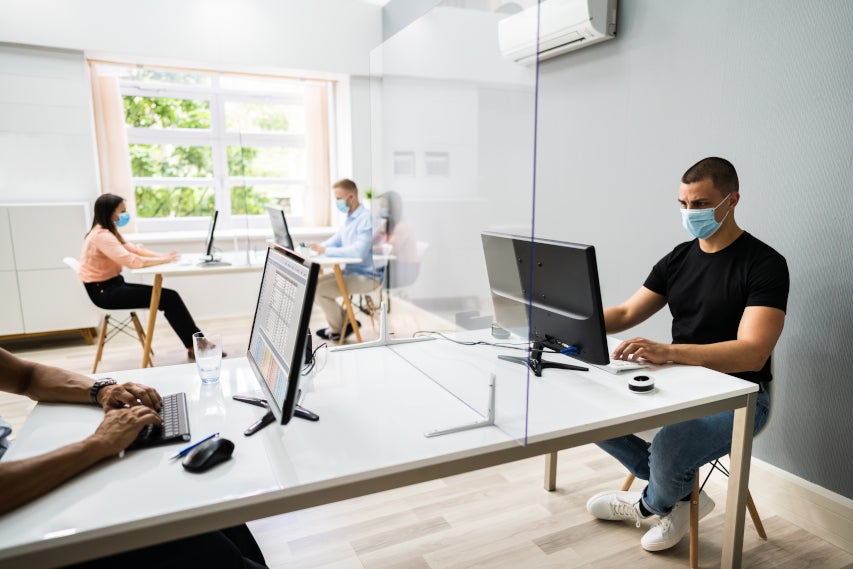 As Clear as the Screen in Front of Your Face
There's something else, however, that these clear plastic shields are capable of providing. Very few businesses are taking advantage of these mini in-store billboards. Turn that clear piece of plexiglass into a foolproof branding opportunity. These safety pieces are always placed at eye level so, in order for a customer or client to enact a transaction, they
have
to look directly at it. They are also placed in several different areas, whether at a specialty counter, the cash register, customer service – that's valuable new branding real estate all around your store. Consider it a golden opportunity to share important information with your community and start devising ways to take advantage of it. 
Adopting the Power of Passivity
We generally don't think of those words as being juxtaposed with one another: power and passivity. But it makes complete sense in this situation. In-store communications have always played a vital role in your branding and customer connection efforts. Now, with verbal interactions having become limited, that cord has, in many ways, been cut. Oftentimes when in line at a store customers must wait behind a line until the clerk is done ringing up their items. It's not until the total is achieved that the customer steps up to the register area to pay. This is your opportunity to grab the customer's attention through the use of passive branding. Switch it up and embrace this new normal. Engage your audience with messaging by getting a custom printed sneeze guard with your brand logo imprinted on it. You can also use it as a place for free branded giveaways like stickers or a space to put important daily messaging. Promote current or upcoming sales. Provide a welcome back greeting to your customers. Spread positivity with taglines or company slogans. Encourage social distancing and remind them that we are all in this together. Whatever message you choose, let your sneeze guard say it for you.

More Than Selling, It's Time to Build Relationships
These last ideas are critical for your branding in this new age we find ourselves in. Being recalled as a local business that came forward to help people during tough times through its services and products is what can give a big long-term boost to your business. Making sure to spend some of your focus on aligning your goals with relationship building rather than selling is vital. When a business invests in building relationships, personal brand connections are forged that are far stronger than merely that of a seller-buyer. 
Create An Emotional Connection
That personal connection, if carefully cultivated, has the potential to grow deeper and become an emotional connection with your audience. Be sensitive to this long-term strategy and really focus on the needs of your customers. In the long run not only will it engender a loyal customer base, but it also is a fulfilling relationship for both businesses and customers alike. We are, after all, social creatures, and an emotional bond is as satisfying a feeling as one can hope for. Sometimes we forget that business, in the end, is not just about branding, but building stronger connections. That is what will take you far.