In this day and age of high-tech marketing, it is sometimes easy to forget tried and true methods that still work and help you make the most of your advertising budget. Vinyl banners from BannerBuzz, for instance, get your message noticed, can be produced quickly, and hold up well under a variety of conditions.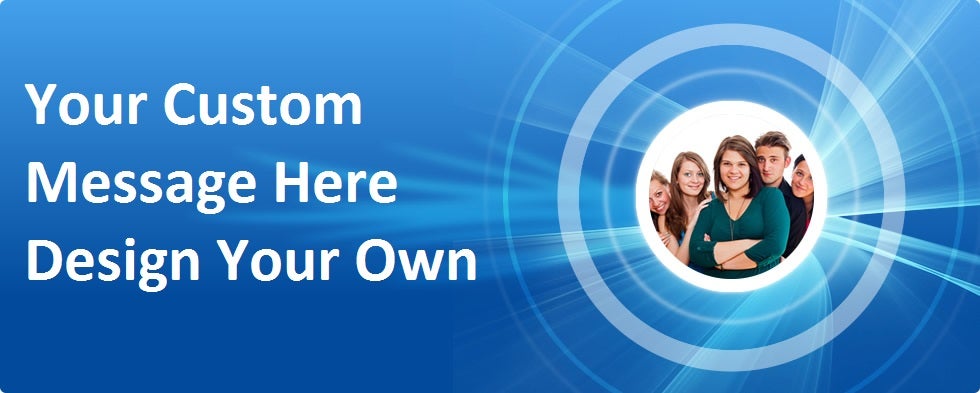 First, you gotta get their attention
All your efforts will be a waste if your message isn't seen  …or is seen but not remembered. BannerBuzz helps you  gain that visibility with customized attention-getting  banners that can be seen from a distance. You can choose  from any number of colors and graphics to make your message stand out. And don't be afraid to think big. We  can produce banners in any size.
Make a good first impression with your banner…and
second and third and so forth
Vinyl banners are durable. They resist tearing and can withstand heat, moisture, and wind. So they maintain their good looks, and you keep your best image in front of the public, month after month.
Cost-effective, quick turnaround
Banners are one of the most inexpensive ways to advertise. Unlike billboards that require design fees and set-up costs, we can help you customize your design at no extra charge. We'll provide a free proof at your request. And we can generally turn the project around in 24 hours after getting your approval.
Flexible
Vinyl banners can be used inside and out to reinforce your brand, promote sales and discounts, and simply raise awareness. For instance, healthcare providers could hang a banner outside their facility to showcase an award celebrating their excellence. Real estate companies can post vinyl banners to announce an open house or a property for sale that will also remind the public they are busy making sales for their customers. Restaurants can hang banners to hype meal specials. Retail stores can use banners to advertise sales. Vinyl banners can be hung at athletic events as part of sponsorships to show support from local businesses. Banks can use banners to remind customers of different types of loans or mobile apps. Construction companies can set up banners to show a rendering of the project in progress.
The applications can be as creative as your imagination:
Agencies

Auto Dealerships
Construction Companies
Fairs
Financial Institutions
Healthcare Providers
Hotels
Overpasses (Highways/Railroads)
Real Estate
Restaurants (Fast-Food and Traditional)
Retail Businesses
Sports Teams
Stages
Trade Shows
Transportation Companies
… and More!
Remember, a banner can be anything you want it to be. You don't have to stop with advertising sales or identifying yourself at trade shows. Customized vinyl banners can inspire your employees, thank your customers/donors, create awareness, and showcase your work. BannerBuzz gives you the versatility to make that unique statement and ultimately build your brand.