"A picture says a thousand words"…  Same holds for a banner, isn't it?  These days banners are used like never before for advertising all over the world. We see so many different kinds of banners today- PVC banners, Vinyl banners, Banner stands. Not only the banners on the road, but even the online ecommerce sites have  started using a lot of banners to increase the web traffic on their site. But if you look at history, banners have always been around.
A banner was described as a flag in olden times. It was hung on chariots. The banner on the chariot would represent the kingdom the particular chariot belonged to. Hence, a banner since then has been used as a powerful tool of expression.

If you want to start an advertising campaign or express your feelings to a loved one on his/her birthday party, banners come to your rescue.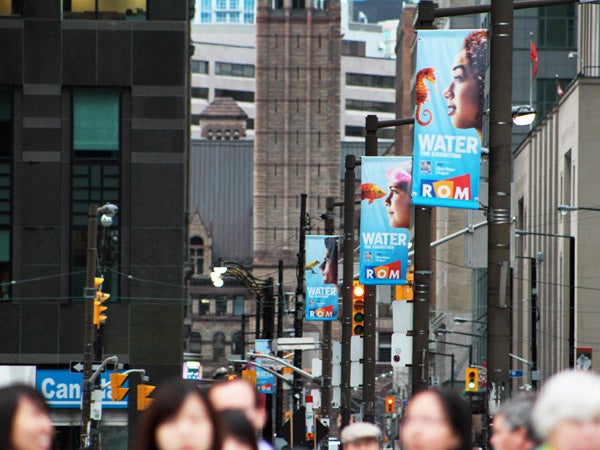 Take advantage of the visual appeal and durability of vinyl banners to advertise your company to pedestrian and car traffic. If your business benefits from foot traffic, a vinyl banner can point out your business location in a striking way. You may consider placing vinyl banners in a nearby area of high foot traffic to advertise your company's products and services. The banner not only notifies people that your company is in the area, but lists a few of your best-selling products. Or, if significant traffic passes in front of your business, use a window banner to make sure pedestrians and vehicle traffic are aware of your store hours or simply your business type.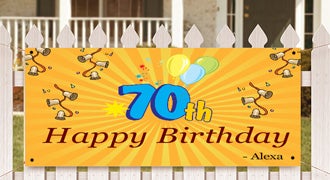 Should you be considering some birthday blowout, consider obtaining personalized birthday banners. A good banner is the platform for a surprise get together. Due to the fact banners are particularly joyful, and tend to be easy to arrange.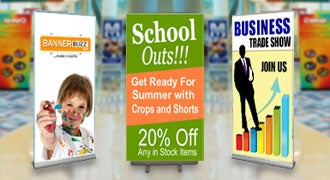 Trade show banners or trade show display are the key to success with an investment. In order to make the most out of an exhibition or business conference, banners with appropriate information is a MUST!A banner with the right quality that looks appealing is the key to a successful trade show.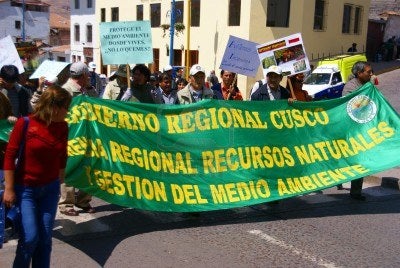 We all know what an important role banners play in street processions for protests….
Banners come in different types and sizes. You can use different banners on different occasions to create a very strong impact on the minds of people and take your point forward effectively.