We live in a world where businesses are in constant competition for customers' attention. Businesses' both big and small have utilized signs to signal and gain new customers. 
But why are signs so effective. The simple answer is: they allow your business to be seen. Signs direct people toward your business and provide a direct line of communication to new and existing customers. 
The Great Communicator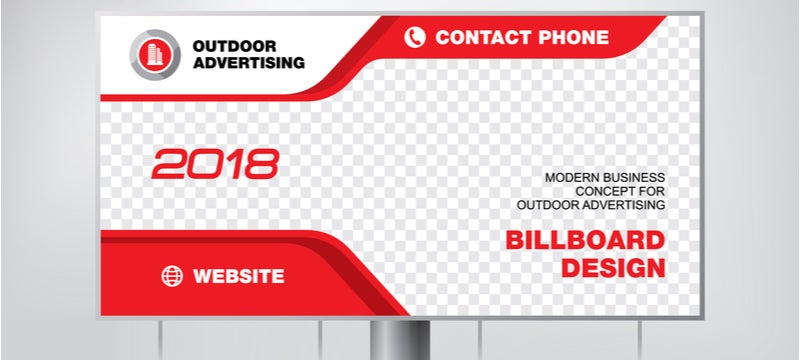 The messaging on a sign is far and away its most important aspect. So much so that 61% of Americans failed to find a business because the sign was too small or unclear, according to a consumer perception poll by The Sign Research Foundation. 
Prior to printing, always consider typography and design elements. While a fancy font may look nice on your sign, if it isn't clear your efforts may get overlooked in the mere seconds you have to capture your customers' attention. A clean design and direct message help separate you from your competitors. 
At the most basic level, a sign's messaging needs to be legible and easy to digest. These are steadfast rules in terms of sign effectiveness and should be applied every time. From billboards to indoor signage, you don't want customers to miss the boat – or more literally miss the sale. 
Branding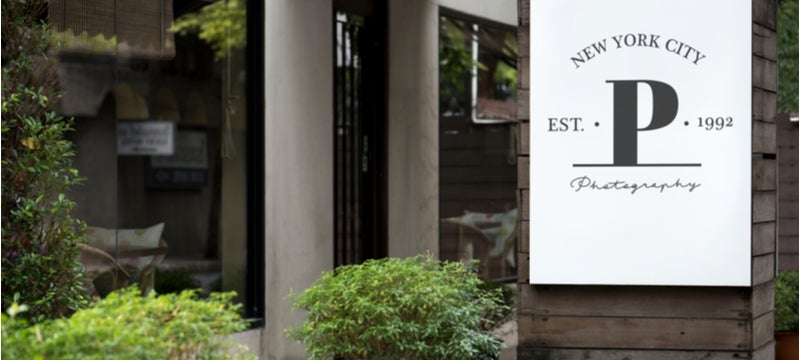 Signs are everywhere. Great signage is rarer, but it's one of the best ways to differentiate you from other businesses. While a brand isn't built overnight, making conscious branding decisions to find your perfect sign will help your growth. A perfect example is Mcdonald's, the master of simplicity. A single letter (M) can send a message, and that is the true power of their branding. 
When building your business, McDonald's branding example is important to keep in mind. Your logo and brand colors, like theirs, should make your brand stand out with a simple image that does indeed speak 1,000 words. 
Maybe the big & bold messaging of a billboard isn't in line with your brand or is out of your price range. If so, start with something smaller and more your speed like vinyl decals for your vehicle. They also work in high-traffic areas, their 24/7 moving advertisements that can help build your business until you're ready to make a bigger splash. Choose what type of vinyl for car decals fit your needs and then have at it.
Visibility
Visibility is important in both the placement and design of your signage. Utilizing your business space for signs is a simple way to generate new business. In fact, adding just one sign inside your store has been proven to increase annual revenues by 4.75%. By adding in perforated window signs, the windows of your storefront can help convey your message to the public while simultaneously giving your customers privacy while inside your store.
Not only is it important to place signs in your storefront and other areas of high-visibility to direct your customers' toward your business, in some cases it is necessary to expand beyond just your physical location. If your business isn't visible from the street, perhaps tucked away in an industrial area, a business yard sign in full view of the street can help ensure your customers find you by providing that much needed visual cue. 
Sign, Signal, Sell 
The holidays are practically here and signs can provide your business a big boost. It's the most wonderful time for a sign to attract more customers into your store by utilizing holiday decorative window-dressing like in-store window signs and decals. Where to buy window clings is an issue easily solved by finding a custom online printer. Once designed, delivered, and in place, they immediately streamline your holiday communications and power your bottom line. 
The right sign for you
While signs are available in different shapes and sizes, they all serve the same purpose: providing succinct information that drives customers to your business. Big or small, signs achieve with a small investment what larger ad buys accomplish. Even better, they can be used more than once, even year after year. With proper planning and strategizing, choosing the sign that fits the needs of your business is both a snap and a powerful tool for long-term success.