To succeed in this competitive environment, you need to create a captivating physical storefront experience because it's the first point of live interaction that potential customers have with your business. Window Signs play a vital role in creating a memorable first impression, but they can also help form business relationships with customers who may never have considered your brand otherwise. By crafting visually appealing graphics with compelling messages, you can attract more foot traffic to your business.
As with any form of advertising, there are certain techniques and strategies you must be aware of before embarking on your journey towards greater success. Research shows that over 60% of buying decisions are made at the point of sale. Therefore, it's crucial to focus on specific factors that will ensure your window signs for business and other marketing displays contribute to this decision-making process in a way that positively impacts your bottom line.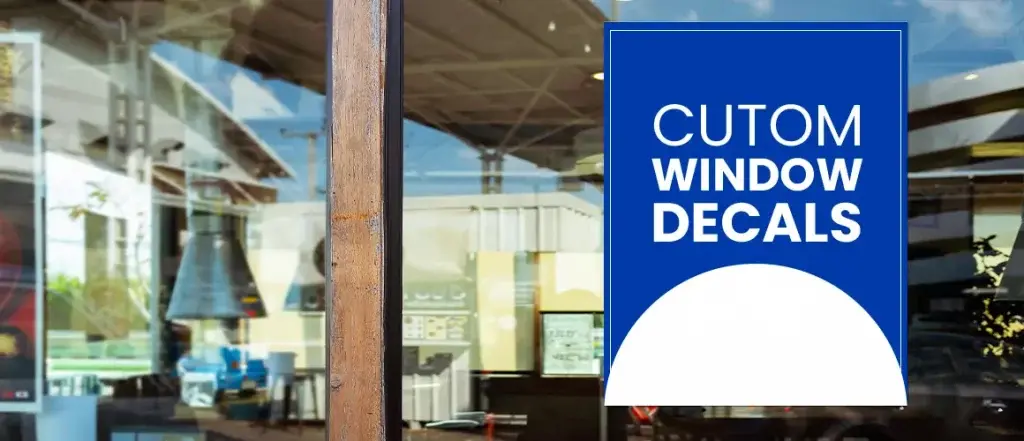 Catch Customers' Eyes: Create an Inviting Storefront with Window Signs 
Using business hours signs for window as signage is a smart way to make the most of open space. In most cities, there are strict regulations on the type and amount of signage allowed on buildings. However, commercial window graphics are typically exempt from these rules, making them an easy and hassle-free way to promote your business.
A plain, empty window may let people see that your store is open, but an eye-catching store window lettering will make them want to come inside. By incorporating attractive designs, complementary colors, and bold text, you can create an inviting storefront that draws people in and helps you stand out from the competition.
Innovative Window Signage Tips and Tricks to Skyrocket Your Business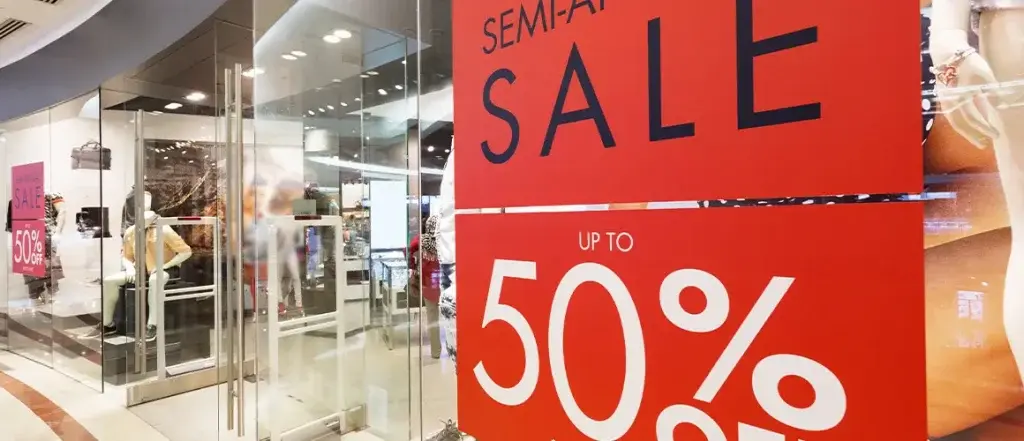 While there are countless ways to improve your sales marketing efforts, starting with store window lettering is an excellent choice. Not only will they increase foot traffic, but they'll also grab attention and set your business apart from the competition. Embracing this powerful tool is an essential step towards maximizing your business potential. Here are some tips and tricks to help you boost your business with creative window signs:
Keep it Simple: The first rule of creating effective window signs is to keep it simple. You only have a few seconds to capture someone's attention as they walk or drive by, so make sure your message is clear and concise. Avoid using too much text or cluttered images that will confuse or overwhelm people. Stick to the essentials and make sure your message is easy to read and understand.
Use Eye-Catching Colors: Color is a powerful tool when it comes to creating effective window signs. Use bright, bold colors that will catch people's attention and make your sign stand out. But be careful not to overdo it – too many colors can be distracting and make your sign look cluttered. Stick to a few key colors that represent your brand and make sure they complement each other.
Highlight Your Unique Selling Proposition: Your office door lettering should showcase what makes your business unique and different from the competition. Highlight your unique selling proposition (USP) by including a catchy tagline or slogan that sums up what you offer. For example, if you're a bakery that specializes in gluten-free desserts, your sign could say "Indulge in Gluten-Free Treats" or "Deliciously Gluten-Free."
Be Bold and Creative: Don't be afraid to think outside the box and get creative with your window signs. Use bold typography, playful graphics, or unique shapes to make your sign stand out. Consider using vinyl lettering or decals that can be easily applied and removed without damaging your windows. And remember, your window sign is a reflection of your brand, so make sure it accurately represents your business and what you stand for.
Keep it Fresh: Updating your window signs regularly is a great way to keep your message fresh and engaging. Consider creating seasonal or holiday-themed signs that will catch people's attention and add a touch of personality to your business. Updating your window signs regularly shows that you're an active and engaged business that cares about the little details.
Make it Interactive: If you really want to take your window signs to the next level, consider making them interactive. For example, you could create a scavenger hunt that encourages people to visit different areas of your store or use QR codes that lead people to special offers or promotions. Interactive window signs not only engage people but also provide a fun and memorable experience.
Keep it Legal: Finally, it's important to make sure your window signs comply with local regulations and laws. Check with your local government or city council to make sure you're not violating any sign ordinances or zoning regulations. Some cities have specific requirements for the size, placement, and content of window signs, so make sure you do your research before investing in any signage.
Window Signs – The Affordable Advertising Alternative
Creative window signs are a great way to boost your business and attract more customers. Here are some key benefits of using window graphics:
Cost savings: The cost of window graphics is typically much lower than other forms of advertising. While online advertising takes time to yield results, window graphics can instantly capture the attention of passersby and turn them into paying customers.
Functionality: Window graphics can direct customers to your parking lot, front door, and website, making it easier for them to find you.
Versatility: You can easily change window graphics to promote specials, sales, or seasonal events. Window graphics are not only effective on business windows, but they can also be used on vehicle windows to reach even more potential customers.
Shade and Security: Window graphics can provide shade and privacy for your customers, making their experience more comfortable and enjoyable.
How to Apply Window Signs?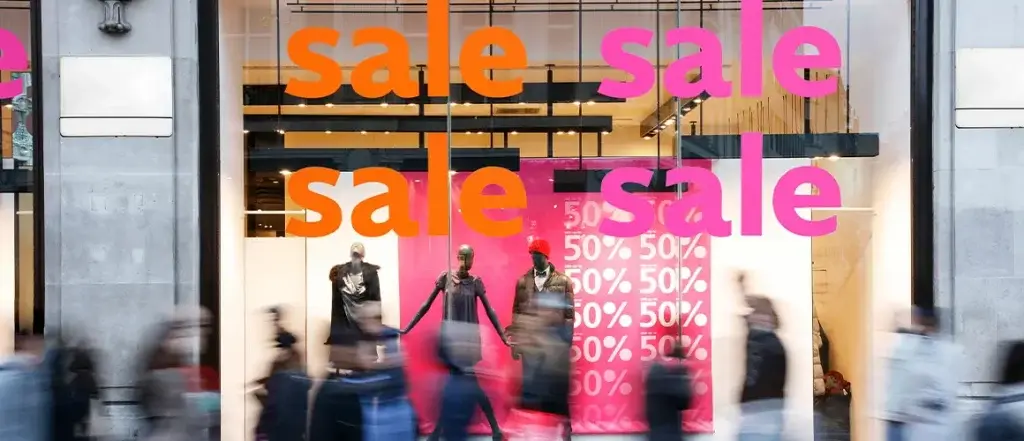 Applying window signs can seem like a daunting task, but with the right approach, it can be a breeze. Firstly, ensure that the window surface is clean and free from any dirt or debris that may interfere with the adhesive. Next, measure the dimensions of the window and carefully cut the sign to the appropriate size, making sure to leave some excess material around the edges for trimming. Then, peel off the backing paper from the adhesive side of the sign and apply it to the window, starting from the top and smoothing it outwards to avoid any air bubbles. Once the sign is in place, use a sharp blade or scissors to trim away any excess material, and voila! You now have a professional-looking window sign that is sure to catch the eyes of passersby and drive traffic to your business. 
In conclusion, by following these tips and tricks, you can create effective and engaging window signs that accurately represent your brand and what you offer. Remember to keep it simple, use eye-catching colors, highlight your unique selling proposition, be bold and creative, keep it fresh, make it interactive, and keep it legal. With a little creativity and imagination, your window signs can become powerful marketing tools that help your business stand out from the crowd.