Whether you're running a commercial or a retail business with one or more windows, window graphics provide an efficient and cost-effective way of advertising your business. With their innovative design, quality content and stimulating artwork, window graphics compliment your business, give your office a nice finishing touch and increase brand awareness.
Nowadays, many store owners are investing in window graphics as a means to reach out to potential customers. Sometimes, all it takes to convert a passerby into a customer is a large, brilliant window graphic placed on a key location on your store. It also helps in keeping you ahead of all your competitors. Here are 5 more reasons why you should invest in Window Graphics:
Limitless Promotion
As a cost-effective and impactful means of business promotion, you can utilize your window graphics to provide information on all special and limited time offers. This provides the ideal tool you needto reach out to your customers. You can even place window decals on your business premises, not just the retail store, for unlimited business promotion.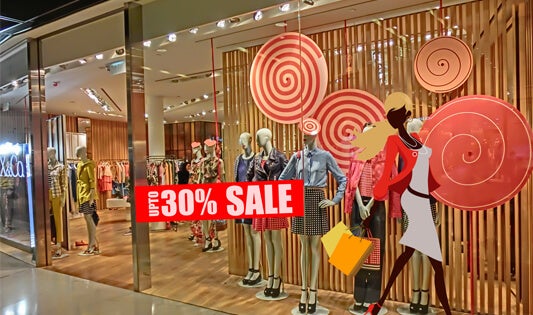 Stand Apart
If you're running a store in a major commercial area with several competitors surrounding you, window graphics offer an eye-catching design and captivating content that makes your business stand apart from other competitors. For retailers vying for customer attention and retention, window graphics turn bland exterior display into exciting and attract even the most reluctant of all customers.
More Recognition
One of the most fundamental aspects of branding involves recognition. This means that businesses should explore different ways of reaching out to customers and creating meaningful and action-oriented content. Window graphics help businesses achieve that. By adding logos, slogans, website and contact details and striking content, you can create a lasting impression and help build a brand name for your business.
Glass Protection
Operating in a fully retail environment has its own risks. In such cases, having a full size window graphic offers protection to your window and glass. If your window breaks, the window graphics acts as a buffer and prevents the glass from shattering more than usual.
Ensuring Privacy
There are some businesses (such as banks, clinics and lending companies) that require a certain degree of privacy. They need to ensure that no one from the outside can peep through the windows and find out what's happening inside. In such cases, having large scale window graphics interject discretion into your business environment. By effectively preventing outsiders from looking into your business, you can carry out confidential transactions and consultation.
There are several other benefits window graphics can offer your business. These include:
Protection from harmful UV light.
Saving up on city permits, with respect to outdoor advertisement.
Unlimited customization options, depending on your window size.
Economical marketing strategy.
Ease of placement and providing a better view.
If you have an idea, call us today and have your own custom printed window graphics designed or check out the graphic templates on our BannerBuzz website.