2020 was a turbulent year for most businesses. Vaccine distribution offers a glimmer of hope that a return to some type of normal we're used to is on the horizon… but we aren't there yet.
As you plan for a successful 2021, you must create a multi-dimensional outreach plan that combines analytical and creative tactics across digital and traditional platforms. A cost effective, high conversion marketing strategy is the lifeline that connects your business to your customers and transforms interactions into sales.
Content That Converts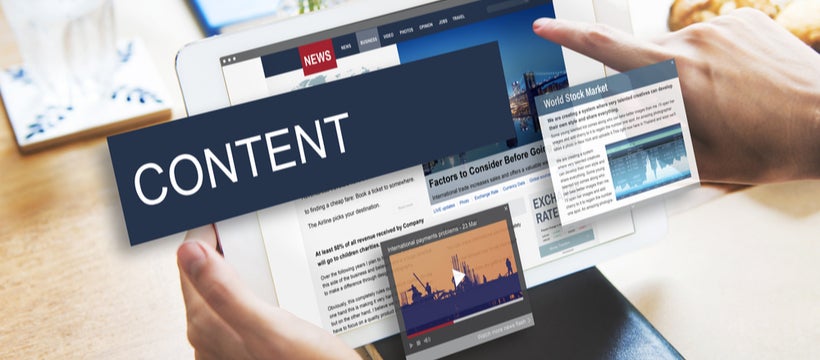 According to a survey published by Clutch.com only 24% of small businesses invest in content marketing. If your small business neglects content marketing strategies, you are leaving money on the table. In fact, 61% of online customers in the U.S. made purchases based on blog recommendations. Content marketing is cost effective, creates organic customer engagement and boosts your website's SEO ranking.
A blog is the perfect way to produce impactful content and convert blog readers to buyers. Determine your niche and your competitive advantage then translate your industry knowledge to content that adds value to your customers' lives.
One key to remember is that your blog is not an advertising tool. It's an exchange of information that solidifies your voice as an expert. That trust will lead to sales, but it's a long-game approach.
Social Media is Necessary Media
One third of online users research products on social media before purchasing. By generating an online presence beyond just your website you begin to build trust and, consequently, more customer interest and sales.
Another benefit of social media is that it allows you to transcend geography and therefore connect with more customers than just those in your immediate community. An Instagram story or Facebook post is also an inexpensive way to create buzz for your grand opening or share new services with your followers.
Take the Pain out of Scheduling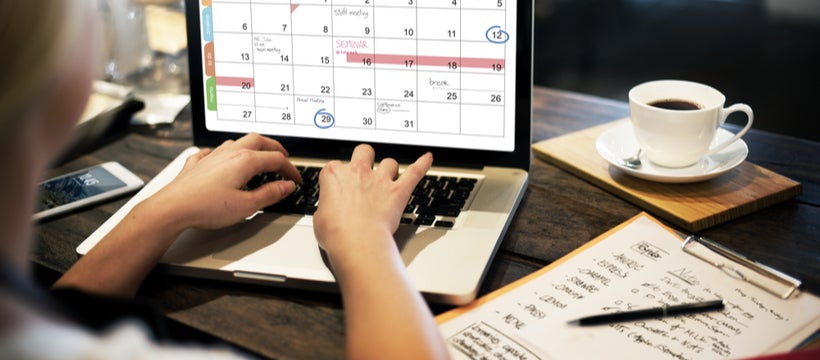 Content calendar software like Sprout Social or free online services like Buffer make social media marketing simple. Use a content calendar to schedule posts and monitor how well your posts are performing with your target market. You can also use these tools to promote events on social media to engage your target market.
Seek out companies in your community and cross promote your business on each other's platforms. Look for companies with complementary goods and services, ones that have established social media followings and established customer relationships.
For special events your restaurant could partner with a local florist to run a dinner and bouquet special. A barber shop could be the perfect partner for your local hardware store. Social media is a great way to keep your customers informed, engaged and creatively promote new business offers.
Don't Get Tech Tunnel Vision
Keep in mind, not every customer is a digital native. Havas Group found that an abysmal 5% of advertisements are targeted towards customers over 50. You absolutely must build a website, create content, and grow your social media platforms to compete in the modern market but don't lose your edge by focusing solely on these newer marketing strategies and younger customers!
Merge digital analytics with creative in-store engagements to comprehensively reach potential buyers. The Georgia Small Business Development Center reported companies that use analytics tools like Looker see a 15% increase in sales over companies that don't use these tools. Analytics reveal which marketing tactics net you the biggest ROI so you can adjust your budget and strategy accordingly. Now more than ever, businesses must apply an analytical mindset to traditional marketing tools in their strategy.
The Importance of Print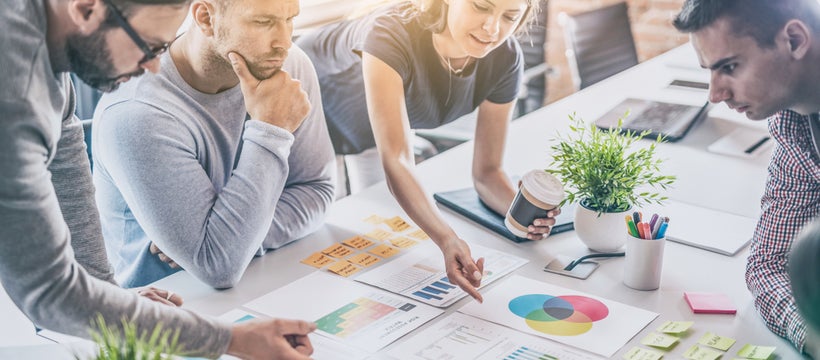 A study conducted by the USPS revealed that print ads produce a stronger emotional response and desire to purchase than digital ads. Digital marketing allows you to cast a wide net of awareness but print makes things personal.
Business flyers effectively yield customer engagements and sales conversions because they are tactile. Mail flyers to existing customers and thank them for their support. This small, budget friendly action leaves a lasting impression on customers and encourages them to continue their relationship with your company. You can even use flyers to promote your SEO strategy when you add a QR code for specific URL's you want to optimize to custom business flyers.
The ROI on Referrals
A Nielsen report found that 84% of customers trust individual recommendations over any other form of marketing. Therefore, you need referrals to increase your ROI. The great news is, referrals are one of the most cost effective strategies to boost sales. Generating referral based business is easier said than done, though, because you have to rely on existing customers to give a referral.
An effective referral program is one that properly incentivizes customers to refer their friends, family, and coworkers to your business. Mail coupons to existing customers with special offers for referring a friend. Offer discounts to customers who leave reviews on Google reviews, Yelp, Facebook, etc. Social media reviews help your search engine ranking and show potential buyers your brand is established and trust worthy.
Magnetic Marketing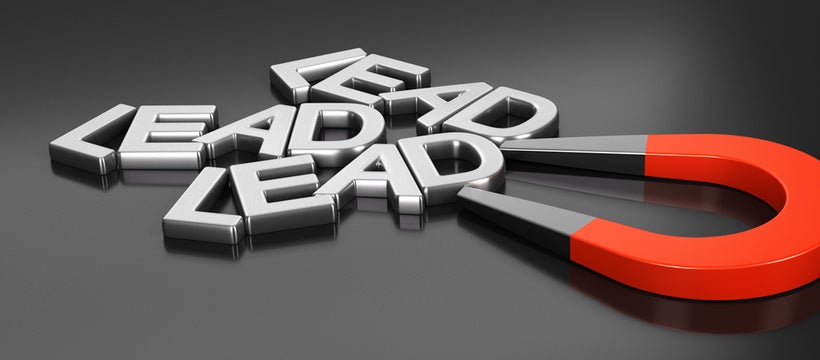 According to Forbes, the average American is exposed to 4,000-10,000 ads per day! Since it takes seven touchpoints for your brand to create a lasting impression, in order for your business to rise above the white noise you have to get creative with a great slogan or eye catching logo.
Magnetic signs are a unique and versatile option to reach potential customers. Create a custom magnetic sign with your company's name, social media handles, and more. Magnetic signs are a fantastic marketing tool because they're mobile and let you connect with new customers on the go.
CNN reported the average American spends 54 hours per year sitting in traffic. Why not use traffic as a touchpoint to generate new leads? Company cars can function as moving billboards for your services. Put a calendar on magnetic signs and give them to customers to place on their fridge. Now your business name and contact is conveniently located on something they use every day.
Keep Design in Mind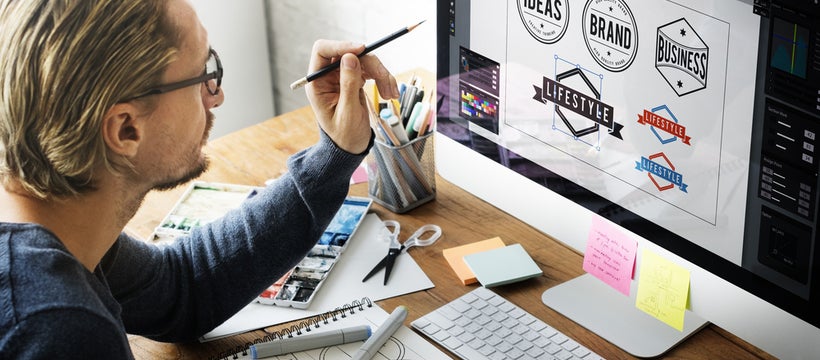 Design will make or break your marketing strategy. Whether you're customizing your website, magnetic signs, or storefront vinyl banners, hire a designer to ensure your investment is impactful and leaves a positive impression on your customers.
Designers understand color psychology and use it to create a call to action (or CTA) that converts content and copy to sales. According to Extole, customers are four times more likely to share CTA's when they are well placed and transparent.
Designers can also assist with logo design, CTA production and placement, and typography. A designer will help you create a comprehensive aesthetic that distinguishes you from competitors and drives online and in store traffic.
A Winning Window Display
Custom vinyl banners are crucial to get potential buyers in your store too. These banners are lightweight, affordable, and impactful. Businesses in saturated shopping developments need these banners to drive foot traffic.
You need window decals to communicate with customers, take the confusion out of their in-store experience and attract new business. A We're Open window decal creates a friendly storefront that will encourage customers to walk through the door.
References
How Small Businesses Invest in Digital Marketing in 2018
Clutch
Clutch.com
https://clutch.co/agencies/digital/resources/small-business-digital-marketing-survey-2018
Blogging Statistics: 52 Reasons Your Company Blog is Worth the Time & Effort
Learning Center
https://www.impactplus.com/blogging-statistics-55-reasons-blogging-create
13 Social Media Statistics to Level Up Your Business Profiles
Fundera
https://www.fundera.com/resources/social-media-statistics
Why marketing to seniors is so terrible
Fast Company
https://www.fastcompany.com/90341477/why-marketing-to-seniors-is-so-terrible
The Small Business Owner's Guide to Data Analytics
Business.com
https://www.business.com/articles/data-analysis-for-small-business/
Enhancing the Value of Mail:The Human Response
USPS
https://www.uspsoig.gov/sites/default/files/document-library-files/2015/rarc
26 Stats That Prove Referrals are Important
DCR Strategies
Finding Brand Success In The Digital World
Forbes
https://www.forbes.com/sites/forbesagencycouncil/2017/08/25/finding-brand-success-in-the-digital-world/?sh=79df8bc4626e
7 Touch-points to Make A Sale: From Lead to Customer Through Digital Marketing
Bauerhaus Design
Commuters waste an average of 54 hours a year stalled in traffic, study says
CNN
https://www.cnn.com/2019/08/22/us/traffic-commute-gridlock-transportation-study-trnd/index.html