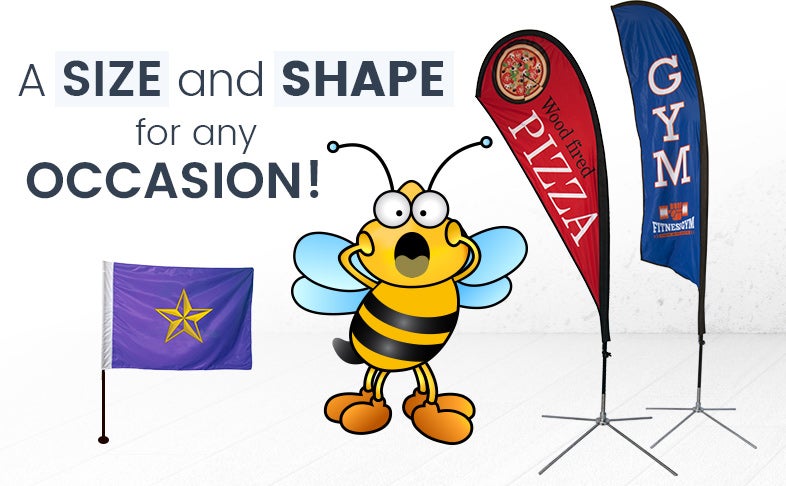 Eye-Catching!
Flags are great attention-getters for sales, events, trade shows or any time you're trying to draw your prospects' eyes. You see flags every day as you drive, walk, or ride – they never fail to attract attention.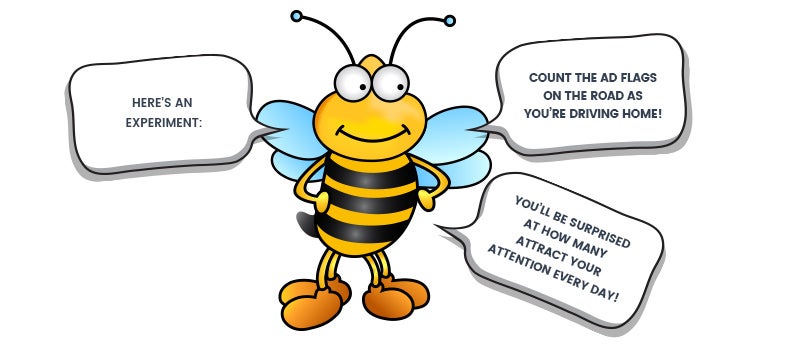 Versatile!
Flags offer one of the most versatile display options you can imagine.
Shapes and Sizes
Flags come in a variety of shapes and can go from very small to very large.
BannerBuzz has the following shapes available:
Feather Flags
Teardrop Flags
Rectangle Flags
Blade Flags
Pinpoint Flags
Shark Fin Flags
Triangle Flags
As for size, flags go from small desktop flags to a giant 4'X18' flags. There's a size for every need.
Durability
Because vinyl flags are so durable, you can place them nearly anywhere. They look great outdoors or indoors, so they're perfect for anything from a retail product promotion to an indoor trade show booth.
Flags also come with a variety of mounts: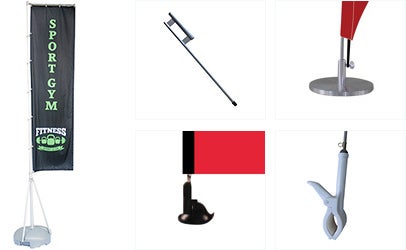 Spikes for outdoor use
X-stands with water weights for hard surfaces or indoor use
Desktop mounts
Suction cups
Clips
Not only can you place a flag nearly anywhere, they'll stand up to all kinds of weather and wind.
Economical!
Small teardrop, blade, and feather flags start under $35 for a custom flag. Flags bring in new customers season after season and year after year. Flags give you a great return on your investment!