A slow yet steady shift towards normalcy is giving many people something to celebrate. As more Americans receive their vaccinations, an estimated 67% of the population is expected to travel this summer. If you're a small business owner, don't be dismayed by the dreaded seasonal sales slump. There are simple strategies your company can use to create buzz around your summer sales.
The Art of the Summer Sale
Many people are making travel plans this summer to shake off their shutdown-induced ennui. As your customers shift their attention to soaking up sun on the beach, you need to find ways to grab their attention and secure sales before they leave for far off destinations. There's no shortage of creative solutions your company can use to combat the dreaded summer sales dip and seasonally-appropriate messaging will enhance the effectiveness of whichever options you choose. 
They Can Take it with Them
Curate products and services to assist customers with their vacation preparation. Automotive business can promote summer specials on oil changes and new tire installations ahead of road trips. If you own a local boutique, highlight the summer must-haves your customers need for different travel destinations. Restaurants can mail brochures with refreshing seasonal menu specials and take-out travel packs to help customers beat the heat and get on the road. Advertise your products with a seasonal spin and position your business as the go-to store for all of your customer's summer essentials to get customers talking. 
Better Weather and Sales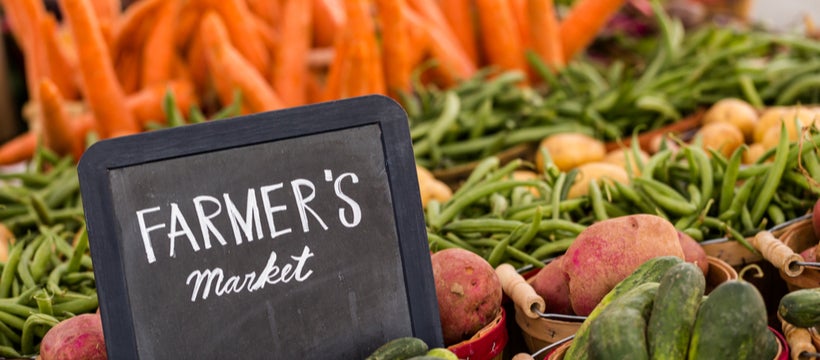 A study published by Production and Operations Management found that good weather is bad for retail business. When sunshine and warmer temperatures are present, customers aren't shopping online or in-store because they're outside enjoying the great weather. Therefore, it's important to keep an eye on climate trends and coordinate your summer sales accordingly. 
Retailers who planned their sales strategies around weather fluctuations generated 50% greater accuracy for sales forecasts and saw a boost in revenue as a result of strategic planning. Anticipating weather trends will help you schedule sales at the most effective times during the season. 
Expand Your Brand
Despite the summertime sales drop, retail sales are projected to increase 18% this year. Consumers may be preoccupied with getting outside and making travel plans, but they are still looking to spend money and there are plenty of ways to grab their attention on the go. 
Outdoor farmer's markets, crafts festivals, and community events are great venues for cultivating consumer touchpoints for your small business. Having a great event set up with branded signage, tents, giveaways, and flyers will make your brand easily recognizable. A great way to get customers buzzing about your business is to give out coupons to use towards their next in-store purchase or promote an upcoming sale. 
Bring inventory to sell at these outdoor events or offer product samples and demonstrations. Make sure your event space has easy to read, high quality signage with a seasonally appropriate message. These simple steps could really boost your sales and generate new business. 
Referral Program Possibilities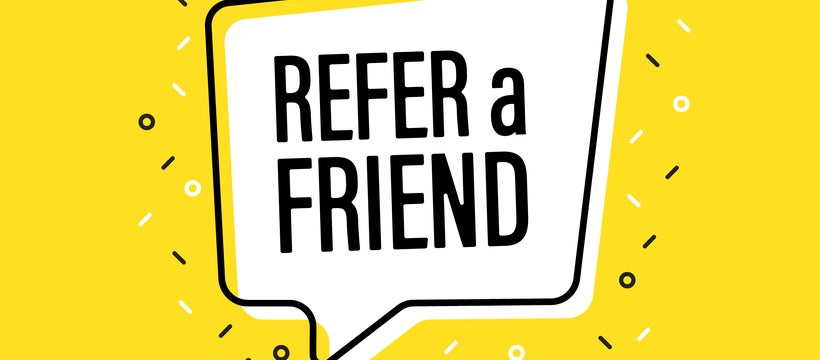 Rewards options are a great way to get customers buzzing about your business. Shoppers love being rewarded for their loyalty and, after the craziness of last year, there's never been a better time to thank those who have stuck by your business through it all. Referral programs are a great way to reward customers for spending money at your establishment and encourage them to tell their friends and family about your brand. 
A summer rewards referral campaign could be a great way to drum up sales during this time of the year. Offer those who enroll in your referral program insider discounts, exclusive giveaways, or cash back – the option 77% of customers prefer. Put a summer spin on your referral program with season-specific giveaways and promotions. 
Summer Social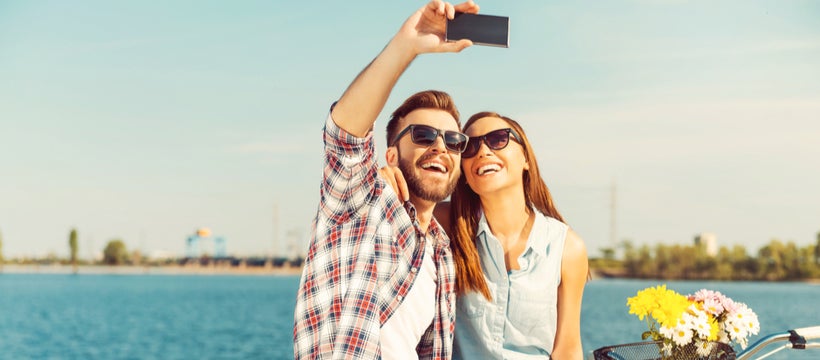 Whether you're looking to expand your referral program or boost brand awareness, social media is a must. In fact, 54% of social browsers use social media to research products; 67% of consumers say they're more likely to purchase a product after a friend or family member shared it via social media or email. Offering social media sweepstakes is a great way to get your customers involved and generate new business leads. 
Encourage customers to take a vacation photo that includes your branding and tag your business with Instagram's geolocation feature for a chance to win a gift card or free swag. Given that 90% of Instagram users follow at least one business account, this strategy is a great way to gain new followers and direct traffic to your online or brick and mortar storefront. Make sure your website and social media handles have up to date information with summer product features and upcoming sales announcements. Afterall, this information is highly effective at driving online and in-person sales. 
Seasonal Signage Hacks
Expanding your outreach to online and event-based strategies is fantastic. However, 74% of purchase decisions are still made in brick-and-mortar stores. You need signage to grab customers' attention and direct traffic to your sales floor. Storefront banners are cost effective options for promoting upcoming summer sales and encourage shoppers to pay you a visit. 
Shelf signs and aisle banners are great options for in-store sales promotions, too, since at-retail advertising is the driving motivator of additional in-store sales 70% of the time. Place signage near promotional items geared towards summer shoppers like sunglasses and coolers, for example. Use signage to direct consumers' attention to these items and use messages like "hot buy" or "50% off today only" to encourage customers to act fast and purchase. 
Summertime and the Selling's Easy
Overcoming the summer sales slump doesn't have to be difficult. You just have to get creative with your strategy to see big returns. Use these creative solutions and you'll see just how easy it is to boost brand awareness and create buzz worthy summer sales this season.  
References
Where Will Americans Travel This Summer?
Travel Pulse
https://www.travelpulse.com/news/features/where-will-americans-travel-this-summer.html#:~:text=According%20to%20Tripadvisor's%20newly%20released,March%201%E2%80%93May%2031)
The impact of daily weather on retail sales: An empirical study in brick-and-mortar stores
Research Gate
https://www.researchgate.net/publication/335173325_The_impact_of_daily_weather_on_retail_sales_An_empirical_study_in_brick-and-mortar_stores
Retail: May Should Be Even Stronger
Kiplinger
https://www.kiplinger.com/economic-forecasts/retail-sales
Survey Says: Referral Practices of Today's Consumers
Ambassador
https://www.getambassador.com/blog/survey-says-referral-practices-of-todays-consumers
Social Browsers Engage with Brands
GWI
https://blog.gwi.com/chart-of-the-day/social-browsers-brand/
How Important is Word-of-Mouth Anyway?
LinkedIn
https://www.linkedin.com/pulse/how-important-word-of-mouth-anyway-candace-bozek/
75 Essential Social Media Marketing Statistics for 2021
HubSpot
https://blog.hubspot.com/blog/tabid/6307/bid/23865/13-mind-bending-social-media-marketing-statistics.aspx
Consumers Are Spending More Per Visit In-Store than Online. What Does This Mean for Retailers?
Forbes
https://www.forbes.com/sites/gregpetro/2019/03/29/consumers-are-spending-more-per-visit-in-store-than-online-what-does-this-man-for-retailers/?sh=1e823c775432
Better Marketing at the Point of Purchase
Harvard Business Review
https://hbr.org/1983/11/better-marketing-at-the-point-of-purchase