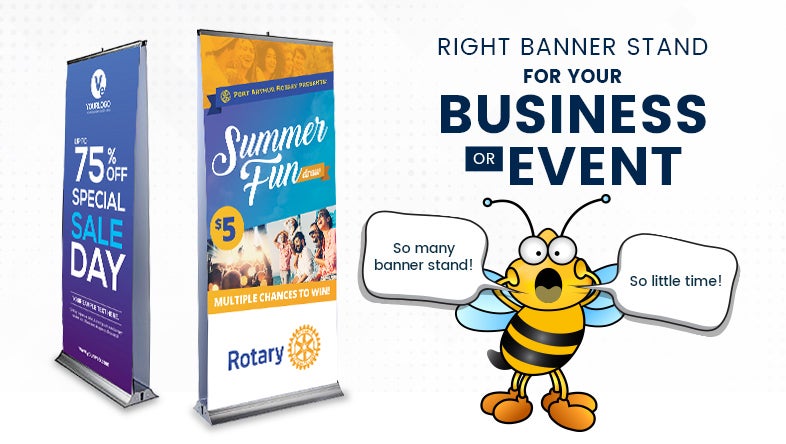 Chhoosing the right banner stand can be very intimidating. You have so many choices and it's hard to know if you're picking the right stand for your needs. What works best outside? Inside? What if I only have a small space? Choosing incorrectly could mean you can't use your banner at all or that your banner will spend most of its time lying flat on its back.
At BannerBuzz, we want you to be delighted with your banner stands, and we want you to get it right every time.
To lend a hand, we've developed this guide to help you on your way to the perfect banner stand.
Here's an easy starting point: When looking for a banner, remember: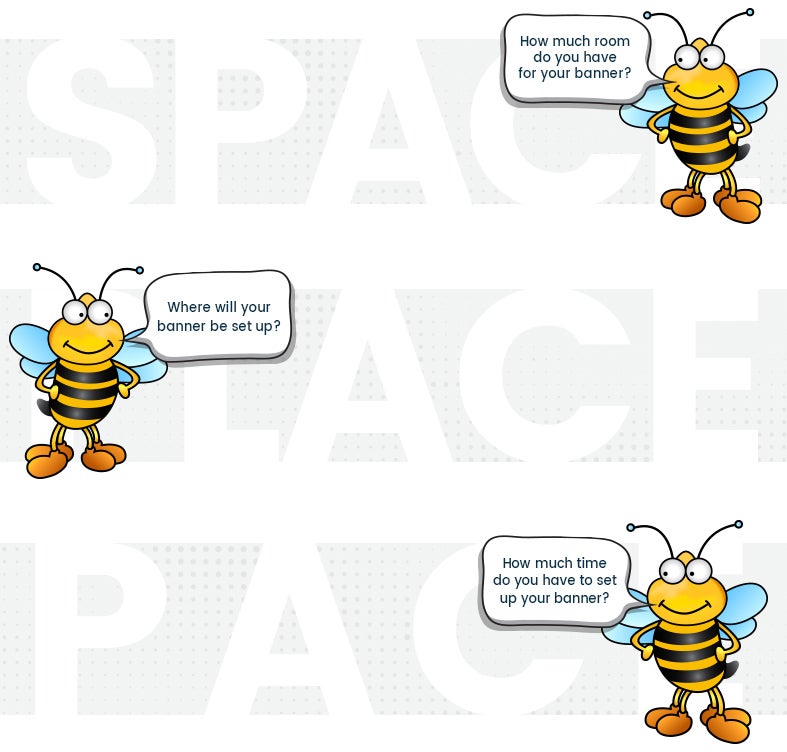 With these three factors in mind,
let's take a look at some general categories of banners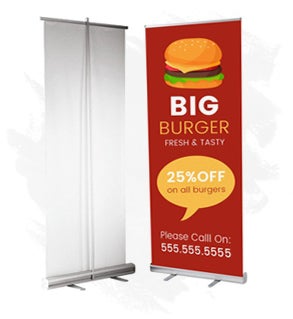 Retractable Banner Stands
Retractable stands set up quickly and come in a variety of sizes
Space: Sizes range from 24×78 up to 48×78
Place: Best indoors – not great in high winds
Pace: Set up in seconds!
Roll-Up Banner Stands
A cousin to retractable stands, roll-up stands have a slightly more elegant look
Space: 30×78 stands are best for small spaces
Place: Best indoors – not great in high winds
Pace: Set up in seconds!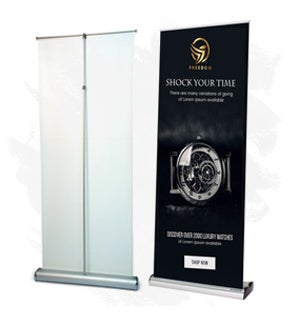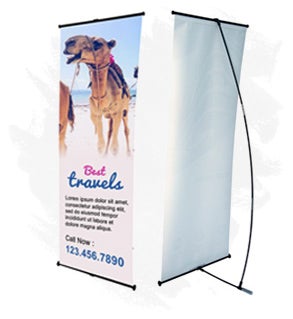 L Banner Stands
L stands use a high-tension support for a sturdier banner
Space: 24×64 – best for small spaces
Place: Great indoors, but tension support makes them good for outdoors in calm weather
Pace: Sets up quickly – just a few minute
X Banner Stands
Tripod support gives X stands more stability for wider banners
Space: 24-30×60-78 – good for small spaces
Place: Best indoors, but work well outdoors on calm days
Pace: X banners take a little longer to set up, but the extra stability may be worth the effort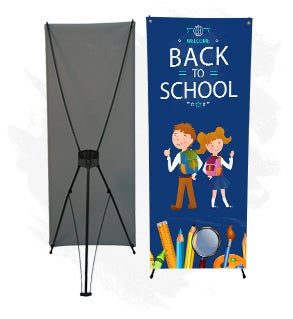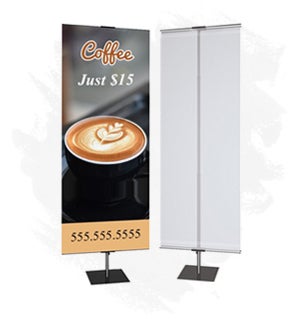 Promotional Banner Stands
A heavy base and a wide variety of sizes make promotional stands a favorite
Space: From 1'x3.5' up to 3'x9.5' – a size for most spaces
Place: Usually used indoors, but the already-heavy base can be weighted for use outdoors
Pace: Requires assembly for each new setup
EZ-Post Banner Stands
The classic stand for outdoor use
Space: 10×4 size for outdoor use
Place: Outdoors – posts stake into the ground
Pace: Takes a few minutes to set up, but usually used for a more "permanent" display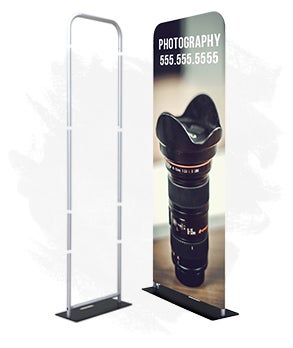 Of course
there are many variations among each general style of banner stand. Check out all our styles here – and remember: Just call if you need help!