Looking for a last minute, effective, outside-the-box way to surprise your sweetheart this Valentine's day? Don't hesitate. It's a day full of love and making the one's you love feel special. Love for your partner or be it love for your customer, express until the message is conveyed across. Get a custom banner made and let your loved one know you care.
There are many ways a person can open one's heart and explicit his/her feelings. One such way would be a window decal or a vinyl cling. Use it on a glass door, mirror or a windowpane. A window decal has an adhesive back while a vinyl cling also known as a static cling, has static glue so that they can be removed easily without leaving any imprints behind. Printed on high strength clear vinyl material, they can be used both indoor as well as outdoor use. The design usually has a white colored backdrop that comes out black/clear as printed and doesn't print white. They are digitally printed at 720dpi to 1440dpi resolution in full color.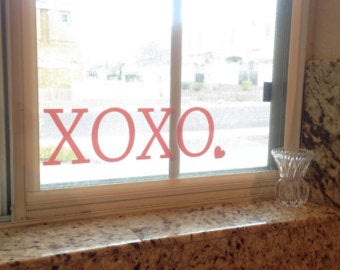 Take advantage of the expertise our designers provide at no additional cost. Especially the guys out there who forgot to get their darling a valentine's present; we have got your back with overnight express shipping. So sit back, relax and celebrate love with BannerBuzz!