The tag line surely reminds us of our home teams in school, cheerleading, mascots, scouts and the numerous other sports being played with zest. A vital part of these teams was the spirit with which people would hoot for them. Breakaway banners can give that little extra edge to support your favorite sport or player. They can be used in several ways most popular being placed at the finish line for athletes and races. And yes with the commencement of yet another football NFL season how can we forget that the enthusiasm builds, when a team gets introduced by breaking the banner! Wouldn't you get excited to see Peyton Manning tearing off the Denver Broncos breakaway banner and making a grand entrance? Don't lie;for sure you'd love that!!

As compared to their paper counterparts, these banners are now made of silk-based cloth and are really light in weight.  That increases their portability and reusability. Simply roll them and gear up for yet another game. At bannerbuzz we tactfully break your graphic in the center and place tiny buttons at an overlapping edge for an easy break. The break is placed vertically and not horizontally. Being printed on a cloth the image does not pixelate giving premium clarity. Side pockets for poles, grommets and stitches can be added on request. Edges have flash cut. It can withstand extreme weather conditions. They come in various sizes with the restriction of 5ft or 60inches width and any length.
Breakaway banners can be offered on vinyl banners with an option to choose Velcro. Alternative could be to have it installed on the top and bottom; both sides or all four sides or we can send it along with the shipment. But a downside of using Velcro could be if the Velcro is too strong, it makes it difficult for the player or athlete to tear apart and if it is weak, the two halves can easily fall off. And of course because of the break in the graphic, these banners are printed on a single side only. Graphic selection is the next key step. One can simply choose from a variety of pre-made templates or make one graphic using our expressive tool. Make sure the banner is kept as simple as possible and not too wordy since they are built to promote the team or organization brand.
These are great for football, basketball, softball, wrestling and various types of races. Be it running, hurdles or derby.  Breakaway banners can surely bring out the fire from within for a team or player one supports building excitement!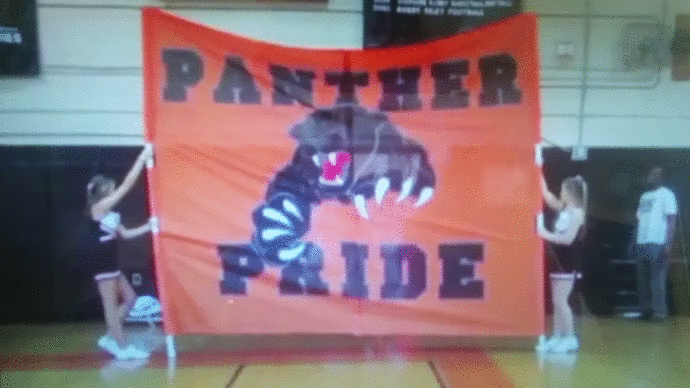 To charge up your team tempo and more suggestions on banner design please visit us at https://www.bannerbuzz.com/