Are you a small or medium scale business owner? Is your shop or business place up with an announcement of sale, discount or others? Are you changing location of the business or the shop? Do you want people to remember you logo and corporate colours? Is your business putting up at a trade show or exhibition or is it any personal occasion like a birthday party or a wedding or a hens' party? The answer to all these is Vinyl Banners. See the Vinyl Banner Sample: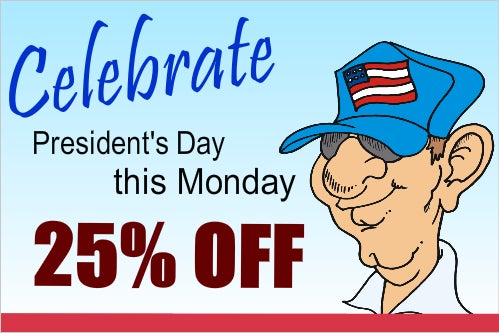 Vinyl banners are the most cost effective signage solution for any business or occasion. The reasons for this are many. There are many printing companies which make banners today. Most of these companies have online portal for business. If you order your vinyl banners from a professional company, you will in most likely get the following benefits:
Vinyl banners are printed on white or yellow vinyl of highly flexible 13 oz material. This makes it very resilient as well as light weight. Vinyl being a very sturdy material is all weather resistant. It can take on harsh weather conditions, be it rain or sun or wind and yet has a life span of years.
Vinyl banners are hemmed on all four sides and come with metal eyelets or 'donuts' at  standard distances or on all four sides for easy and hassle free hanging.
Digital, high quality, full-colour banner printing is done which makes the banner very attractive to look at. There are different types of printing ink options available too, like UV curing ink, latex ink, and many more. These latest qualities of inks let the print be in tact without any fading of colours, etc.
Generic banners are printed and ready to use. However, you have choice of customized vinyl banners where you can select the size of the banner required as well the design of the banner.
The designers of banner printing companies work closely with the client till the design is finalized and suits the requirement of the client.
The turnaround time of professional companies is as less as 48 hours. So you can get you banner within a week to ten days once the design is finalised.
These banners can be put at different locations at different times according to customer feedback.
With all the above mentioned advantages of Vinyl banners, it is easy to make out that it's an investment worth making. It helps in promoting the business or simply livens up a party!  Vinyl banners are worth much more than what you pay for them. But still it is important to carefully choose where to order your banners from.