Your signage and storefront play powerful roles in making a positive first impression on new shoppers. Quality custom banners, an inviting entrance and friendly customer service are important factors that determine the quality of your customer experience. Whether you're looking to increase foot traffic, build your brand awareness or boost sales, there are several benefits of designing your own custom signage.
Signage Is A Must-Have For Small Businesses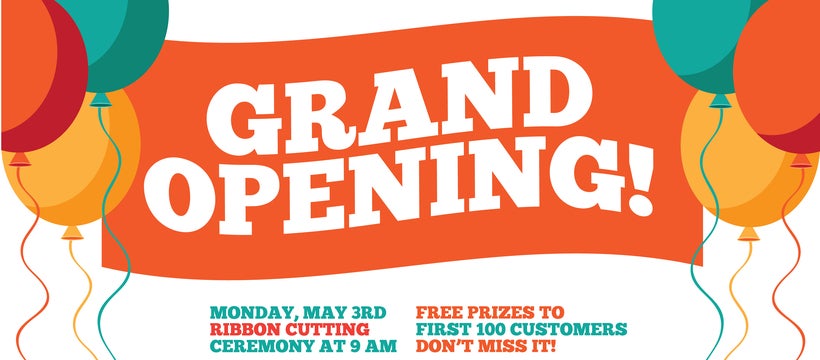 Businesses of all sizes need effective advertising strategies to succeed. When it comes to small business, there are cost-effective options to help you stand out from the competition. Signs are a great way to increase your brand visibility, communicate key information to your customers, and drive sales. In fact, 60% of customers are deterred from entering a store that does not have signage.
A study conducted by the Signage Foundation found that businesses see a 4.75% increase in annual sales revenue with the addition of one on-premise sign. The same study observed a 5-15% increase in sales revenue with the addition of more signage. Using storefront and surrounding area signage can drive foot traffic and significantly boost your business, but location and quality will ultimately determine how effective your marketing materials are. 
Think Local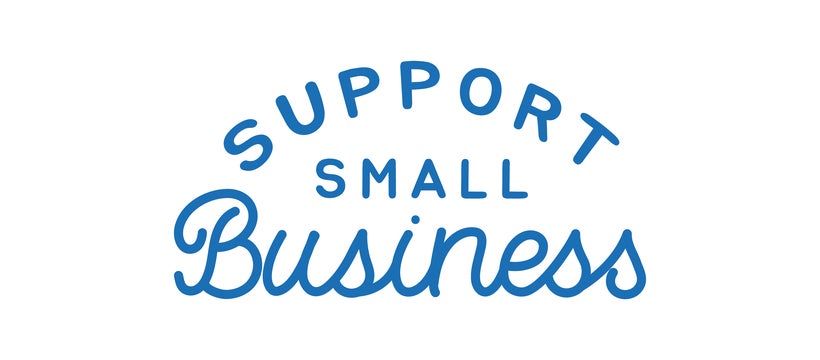 People that live within five miles of a small business comprise the vast majority of that business' customer base. If your company is looking for ways to expand your brand's awareness, well-placed signs are a great way to get the word out! Storefront signage is a must, but promotional signs that are strategically placed to drive foot traffic can be advantageous too. 
If your business is in a strip mall, use yard signs near roadways and parking lots to direct shoppers to your storefront. Adding signs at high foot traffic locations like rec parks or school stadiums are great ways to create new business opportunities as well. Make sure your storefront signage has the same color palette, font, and logo as the rest of your promotional materials. This ensures your branding is consistent across platforms so customers can easily identify your brick and mortar location. 
Design Makes A Difference

Design has a direct impact on how customers view your business. 38% of businesses with multiple locations identified branding and image as the most effective purpose of signage. 
Exterior banners, signs, and flags are clearly a contributing factor to your storefront perception, so having clean, eye-catching signage can highlight the tidy, inviting atmosphere of your store. Make sure it isn't tattered or worn. If it is, consider replacing it.
It seems many customers would agree with this sentiment.In fact, a University of San Diego study on the economic impact of on-premise signage found that 95% of customers consider a store's exterior appearance as a driving factor for where they decide to shop.
You'll also want to invest in new marketing materials any time your business undergoes a rebranding to make sure your online, instore, and marketing material aesthetic is cohesive. 
Afterall, banners and window decals can boost your brand identity. Nearly 85% of customers agree that signs reflect a business' personality or character. Since your signage is an extension of your business, invest in quality!
A FedEx survey reported that 67% of respondents purchased a product or service from a store because the store's signage caught their eye. On the flip side, 50% of those survey respondents suggested that poor quality signage deters them from entering a business. In order to maximize your signage potential, you need to employ graphic design best practices. 
DIY Design Tips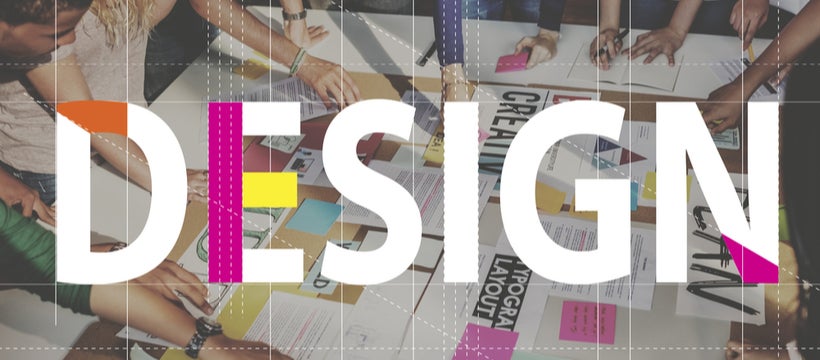 Custom banners are the perfect way to step up your signage game and, thanks to DIY design tools, it's easier than ever to create quality, eye-catching signs! When you find a banner material you like, measure the dimensions that best suit your needs. Once you decide on fabric and size, you can begin building your banner design online. 
You can use a template to create a stunning sign with aligned elements or you can create something fully original. Do keep in mind design best practices when deciding on a color palette and font choices. Designs that are easy to read and not overcrowded with elements are ideal for your customers. You want to make sure shoppers can easily read the information you want them to have! 
When you use DIY design tools as part of the banner customization process, you are able to choose from a variety of shapes, clip art, colors, and even upload your own images for a truly unique design. If you get stuck along the way, design support can help you design a custom banner that reflects your brand! 
Keep your margins and file size in mind to ensure you upload the best quality images that won't get cut off during the printing process. If you need help along the way, you can hire a designer to navigate the customization process and break through your designer's block. 
Designing your own custom banners can be a breeze and, with the help of online design support, you can create visually appealing, cost-effective  signage that reflects the high-quality products or services your business offers. Keep these design ideas in mind as you create your own custom banners and you could see a huge boost in sales! 
References
FedEx Office Survey: Standout Signs Contribute to Sales
FedEx
https://newsroom.fedex.com/newsroom/fedex-office-survey-standout-signs-contribute-to-sales/#:~:text=Small%20business%20owners%20who%20opt,three%20signs%20around%20its%20storefront.
10 SIGNAGE STATISTICS EVERY MARKETER MUST KNOW
visualogistix
http://visualogistix.com/resources/blog/152-10-signage-statistics-every-marketer-must-know
29 Striking Statistics on Effective Outdoor Signage
BrandonGaille: Small Business & Marketing Advice
https://brandongaille.com/27-striking-statistics-on-effective-outdoor-signage/
THE ECONOMIC VALUE OF ON-PREMISE SIGNAGE
Signage Foundation Inc.
http://www.signresearch.org/wp-content/uploads/Economic-Value-of-On-Premise-Signage-University-of-San-Diego-1997.pdf
Consumers rely on signage over other ad media, research finds
Science Daily
https://www.sciencedaily.com/releases/2011/10/111011112505.htm
STATISTICS ON WHY SIGNAGE IS IMPORTANT FOR YOUR BUSINESS
LinkedIn
https://www.linkedin.com/pulse/statistics-why-signage-important-your-business-paul-ingle/