Your storefront's ability to entice customers and leave a memorable impression is priceless. Window Signs are an efficient and adaptable promotional tool. Your storefront can be transformed into an attention-grabbing display with the help of window signs from advertising vinyl letters to window decals, storefront window graphics, perforated window graphics, and more. In this blog, we will discuss the many uses for window signs, the many ways they can be decorated, and how they can help your company stand out. Learn how frosted glass signage, vinyl window decals, retail window graphics, barber shop vinyl letters and more can help you make a statement and attract more customers than ever before.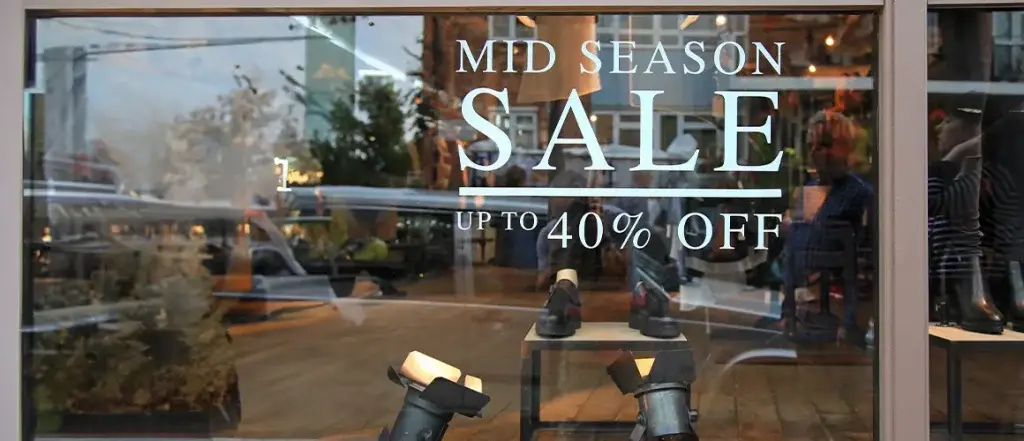 Window Sign Placement Strategies: Maximizing Effectiveness with Strategic Positioning
Grabbing Attention with Personalized Window Decals:
With custom window graphics, your company can stand out from the competition. Create an eye-catching design that conveys your message by including your logo, brand colors, and compelling imagery. Custom window graphics are an effective way to attract customers' attention, whether you're running a sale, showcasing new products, or just trying to set the mood.
Boosting Exposure with Huge Window Decals:
Making an impact is highly important. Commerical large window decals are a great place to advertise your wares. Coming soon clear window decals draw customers in with their attention-grabbing designs and messages. Their sizes let you get your message across clearly, drawing attention to your storefront in an otherwise crowded shopping district.
Make a Long-Lasting Storefront Window Graphics Impression:
Storefront window graphics provide a great opportunity to establish a consistent brand experience, which is crucial for making a positive first impression and keeping customers coming back. Extending your brand's visual identity to your window creates a unified and memorable brand. Storefront window graphics can include anything from catchy slogans and taglines to visually striking representations of your brand's core values.
The Fine Art of Perforated Window Graphics:
Promoting without giving up your privacy perforated window graphics are great for businesses that value privacy without sacrificing promotional opportunities. The exterior of the design appears solid thanks to the graphics, while the interior remains transparent. Perforated window graphics allow you to advertise your wares while keeping your customers' personal information private.
Creative Freedom in Window Graphics Design:
The only thing holding back your window graphics design is your own imagination. Whether you hire a design firm or use a piece of design software, you can make eye-catching visuals that will impress your customers. There are countless ways to express yourself creatively through window graphics design, from highlighting seasonal themes to adding artistic elements.
Let Your Imagination Soar When Creating Window Graphics:
Your creativity can soar when creating window graphics. Create eye-catching visuals that really hit home with your audience with the help of professional designers or design software. Designing window graphics allows you to explore and express your creativity in a variety of ways, from highlighting seasonal themes to incorporating artistic elements.
Vinyl Window Decals are an Adaptable and Long-Lasting Form of Outdoor Advertising:
Advertising vinyl letters have earned a reputation for longevity and adaptability. These signs are great for long-term use because they don't fade, peel, or crack. Display your company's name, contact info, and current promotions with pride on vinyl window signs that will look great for years to come.  
Adding a Touch of Elegance with Glass Door Decals:
Glass door decals for businesses are a classy way to inject an air of professionalism and refinement into the appearance of their storefront. These decals, whether you choose to display your company's logo on frosted glass or some other elaborate design, will lend an air of mystery and exclusivity to your establishment. Putting effort into things like glass door decals sends a message to customers that your business is professional and worth their time.
Emphasizing Elegance with Frosted Glass Signage:
Businesses that want to project an image of sophistication and refinement would do well to consider frosted glass signage. These window stickers are transparent enough to block prying eyes while letting in light. Signage made if frosted glass could convey an air of exclusivity and refinement through the use of detailed patterns, corporate logos, and motivational quotes. You can make your storefront more elegant and appealing to protentional customers by using frosted glass signage.
Message Customization with Business Window Decals:
The ability to modify your message for limited time offers or seasonal sales is a major benefit of using custom window decals for Commerical purposes. Whether you're advertising a new product, a limited time offer, or a seasonal sale, customized window decals are an effective way to get your message across. Customers will be enticed to come inside and take advantage of your deals more frequently if you change the window decals on a regular basis.
Amplifying Brand Identity with Vinyl Window Signs:
Vinyl window signs are an effective means of expanding brand awareness and awareness of your business. Showing off your logo, slogan, and brand colors will help people remember who you are and what you stand for. Information like store hours, contact numbers, and social media handles can all be displayed prominently on vinyl window signs. Vinyl window signs, thanks to their adaptability and eye-catching appeal, help you create a unified brand experience that clients will remember.
Graphics for Storefront Windows:
A proven method for turning windows into advertising spaces. The potential for using retail window graphics to create eye-catching marketing tools is practically endless. Graphics for storefront windows can do everything from showcase products and their prices to adapt to seasonal trends and draw customers inside. You can increase your stores' foot traffic and pique customers' interest by carefully crafting window graphics that highlight the special qualities of your products.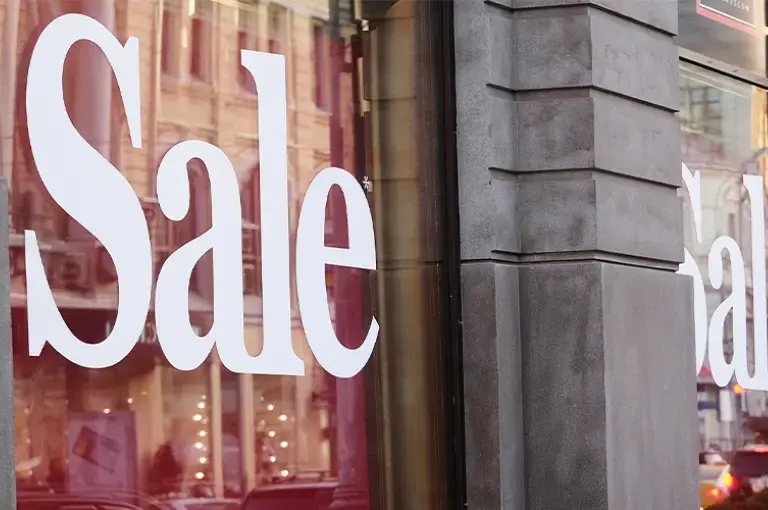 Using Color & Contrast Effectively:
Color and contrast play an important role in attracting attention and making an impression when designing window signs. Vibrant colors are a great way to draw attention and convey vitality and excitement. Use of contrasting colors, such as black text on a white background, can improve readability and draw attention to your message. You can grab people's attention and make an everlasting impression with window signs if you choose your colors and contrast carefully.
Clear & Readable Messaging:
Although originality is a must when designing a window sign, it is just as important to put emphasis on legibility. Keep your window signs simple and avoid using too much text or design that could make them difficult to read from a distance. Instead, go for short, to the point messages that get the point across. Make sure your window signs get your message across to customers with well-executed typography, legible fonts, and the right size.
Window Signs Effectiveness Can Be Amplified:
In addition to careful design and persuasive copy. Think about the most visible parts of your storefront, like windows at eye level or locations that face the most foot traffic. Maximizing exposure and interaction with window displays requires positioning them in just the right spots. Window signs can be strategically placed to attract customers' eyes and lead them to the store's entrance by studying traffic patterns and customer habits.
For success in today's cutthroat retail industry, it's essential to make the most of your store's frontage in order to draw in customers and stand out from the competition. There is a wide variety of window signs that can be used to attract customers and effectively spread your brand message, from window decals to storefront window graphics to perforated window graphics.