Your quest to find an impactful, detail-oriented and tactile promotional tool can be simple. In the golden era of digital marketing and online advertising campaigns, businesses can benefit significantly from top-quality custom flags. Unlike online campaigns that may miss your audience's attention, they offer 24/7 brand exposure. Besides, they give maximum returns on investment when looking for customer engagement at networking events, trade shows, and local community gatherings. Moreover, their fluttering design and eye-catching graphics help in giving your event marketing strategy a much-needed boost.
Should you invest in a custom-printed flag to amp up your next event? The answer is simple – they undoubtedly add movement and height dimensions to your space, allowing you to make an everlasting impression on new customers. A reflection of your brand's thoughts and ideology, they are ideal for product launch events, corporate meetups, etc.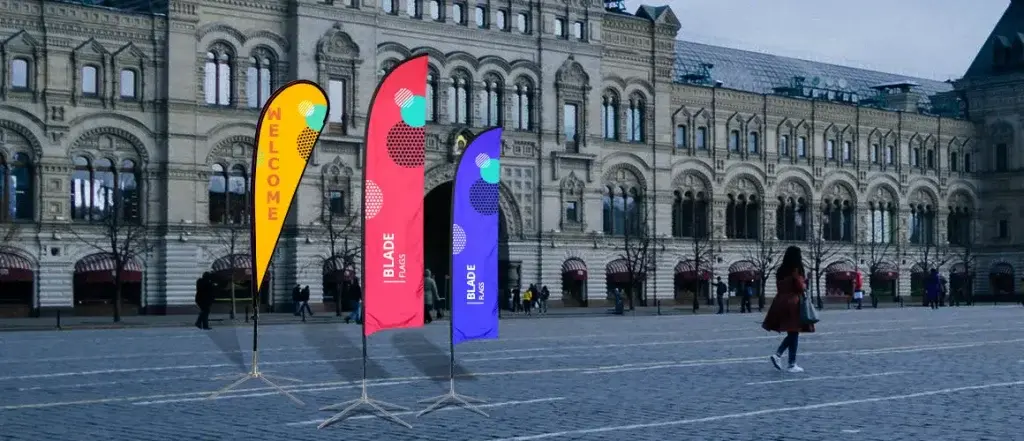 The functional advantages of a well-designed flag are countless. Discover the benefits of installing an advertising flag at your next event in detail below. 
Cost-Effective Promotional Tool
Premium-quality advertising flags fit your bill if you're trying to lay your hands on cost-effective marketing tools. When compared to monthly costs per click associated with online promotions, flags don't have any recurring charges. You can keep it with yourself once you purchase and print it with your brand design. 
This flexibility allows you to stock up on multiple flags without burning a hole in your pocket. Want to save on maintenance costs as well? They are easy to clean and maintain and don't need timely maintenance like other signages, implying you can even use them with a shoestring marketing budget!
Maximum Design Flexibility
Indoor and outdoor business events require an eye-catching marketing tool that looks striking when placed in high-traffic areas. Personalized flags let you unleash your creative capabilities and design a unique advertisement. You can use your imagination to provide important information about your business, products and services.   
Whether you want a text-heavy or minimal flag design, the choice is yours. Flags offer customers countless customization options, allowing them to drive customer traffic like never before. Flexibility in design helps them get their message across the way they want it to. 
Portability Allows Recurring Use
Want to place flags at different locations within a venue at other times? Good news – custom flags are easy to carry and move about and perfect for all outdoor events far off from your business premises. You can pack them in a carry bag (usually provided with the flag package) and transport them to another location.  
Durable and lightweight, you can carry the flag to another prime spot within a venue if you deem fit. Their portable nature allows you to use them at your subsequent event, cutting marketing costs exponentially. Their sturdy construction keeps their functionality and design intact during transportation.
Hassle-Free Installation & Removal
Bespoke advertising flags are your best bet to make a quick impression on customers for the shortest period. Their sleek, intelligent and sophisticated design lets you install them instantly without professional help, saving you time, energy and resources.
Perfect for event roadshows where you make a quick stop, their easy assembly lets you install them in no time. To install the flag, you must attach the poles and slide the printed side over the flag. After that, place the flag on its base to ensure a secure fit.   
Takes Up Minimum Space at Events
Are you looking to host a close-knit event with fewer attendees? No matter how big your small event space is, custom flags are perfect for it all, as they take up less space. Their slim design allows you to place them almost anywhere without worrying about consuming a lot of space. This is an important parameter for business owners looking to create a spontaneous event with only essential members present.   
Whether you want to set the flags on a roadside junction for a roadshow or inside your cabin for presentations, they are perfect for it all. Besides, they extend up high in the sky, depending on how far you want them to be visible.
Multiple Shape & Size Options Available
Different events need different marketing tools depending on their type, venue, visitors, etc. Designed to cater to multiple events, be it indoor or outdoor, custom-printed flags come in several size and shape options. Do you want a rectangle flag or a triangle flag? Marketplaces these days have a top-notch collection of varied flag shapes to suit your preferences.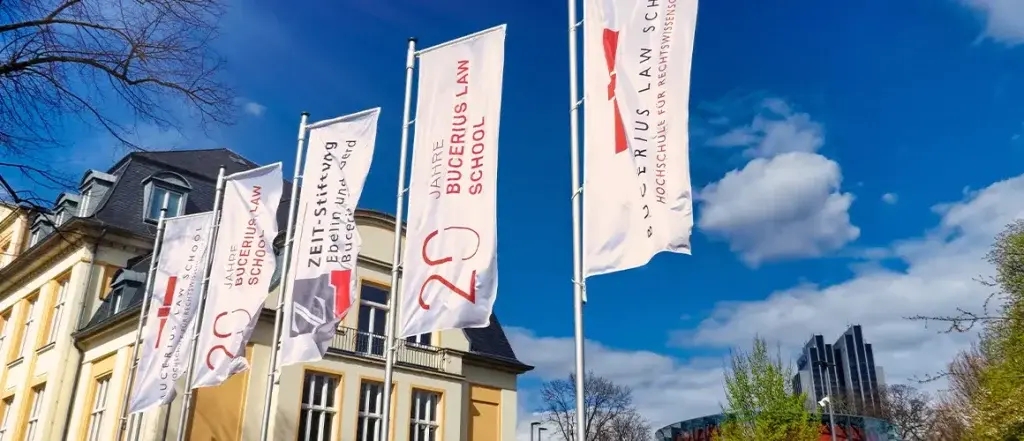 Besides offering myriad shape options, flags come in various sizes, from small to extra-large. Depending on your event venue, space, and installation area, you can easily select your size. Based on your needs, flags can be made small enough to set up on desks during corporate presentations or hung from your event building's façade. Setting up varied flag sizes and shapes at outdoor events can incredibly boost your brand's exposure.   
Premium Single/Double-Sided Printing Options
Lately, business owners have the flexibility to get their brand's message printed on one or both flag sides. Opting for double-sided printing helps in cross-directional brand promotions with either the same or a different graphic printed on both sides. This impacts your target audience more, allowing them to read your text from different angles.   
Single-sided printing is a wonderful choice for one-time events conducted on a small scale. Their minimal yet contemporary design helps your brand stand out from other marketing materials. You can add your brand logo or initials on the flag to increase your recall value.
Final Thoughts
Custom flags are just what you need to make your brand stand tall at your next event. Before purchasing the one that suits your requirements remember the points mentioned above to make the most of your event marketing experience. An excellent marketing tool that never goes out of fashion, they help your brand increase customer conversions like never before.