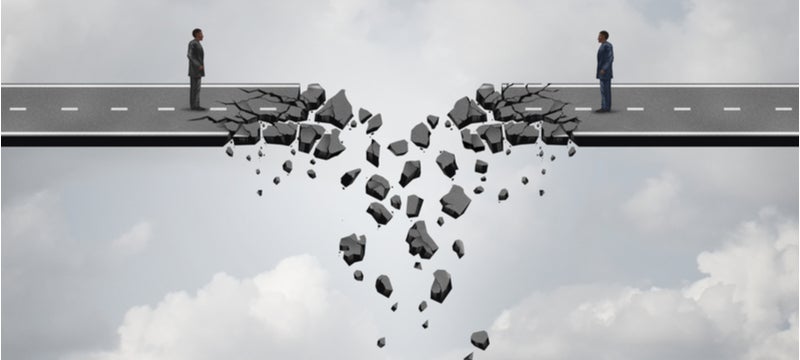 The remote business model is likely to be the new normal for the foreseeable future. Restructuring your ideas of what a workforce is, to become a more specialized, responsive and hyper-focused unit is the key to business success. It all starts with assembling a team, but first, you must figure out areas that can be outsourced for maximum efficiency. 
Be Niche
As a business owner, you don't want to spend too much time juggling tasks and priorities. Trying to accomplish too many things at once will only make the overall quality of work suffer. Instead, find experts to help in areas where you're feeling overwhelmed. And with the advent of so many business tools, building a team is a whole lot easier and much more affordable. 
Design with Customers in Mind 
Building a website can be uncharted territory for many business owners, so it's best to leave it to the professionals. Everything comes down to the customer experience with your brand, and knowing how to make that experience better is where the great design will help you shine. 
In a study conducted by the Mckinsey Design Index, there is a direct correlation between design and revenue. An online-gaming business had a 25% revenue increase after implementing design tactics to make their user's experience on their website more friendly. 
A designer's more trained eye can make impactful design decisions like: 
The colors of your logo and website are not decisions to be made lightly. They will require design expertise. Each color has its own unique psychology attached to it, and knowing that science will help guide your decisions in the right direction. A designer will be able to tell you if your color scheme isn't in line with your brand or your brand has changed and needs a touch-up.
Similar to in-store experiences, if everything is in disarray or hard to navigate, customers are less likely to revisit a website. The presence of signs and banners in-store make navigating stores easier. The internet is another story. Designers work to help guide the customer's journey online. And mobile websites appear differently than desktop versions. You need an expert who knows the intricacies in order to make a huge difference in your digital effectiveness.
Having a way to bring new products to market is quick and painless when you have designers to create new custom labels on deck. Revitalizing older products through redesign will create an enticing label for shelves and online stores. 
Automate Everything
It's never been easier to automate and streamline everything. This pandemic has brought new revelations to light, not only in the communications sector but in the social media world as well. Having a strong online presence has never been a more important aspect in your business than it is now. It can no longer be an afterthought; it must become a huge part of your marketing – right now. 
Utilizing social media management platforms, like Hootsuite and Buffer will make your social media efforts more successful. They allow you to organize all of your social posts in place and set up a calendar to auto-post them. It only takes one trip to these sites and your month is ready to roll. These simple tools will reallocate your employees' time to focus on more pressing work. Prevent employee burnout by hiring freelancer creatives to craft your marketing messages. 
Communication Breakdown
Communication is key to building a successful business. It's also highly important in your marketing materials. According to a report published by Salesforce, 65% of B2B buyers said that they would be likely to switch brands if they felt that the communications weren't personal enough. 
Tools like Salesforce and other email marketing tools can help mine customer data to provide personalized marketing messages. These tools offer consumer insights and data for immediate use in your marketing communications. 
So when preparing to send your flyers and direct marketing materials you'll want to consider personalization. A study by the Data & Marketing Association found that 42.2% of direct mail recipients read or scan through all the mail they receive. A level of personalization on direct mail and taking time to craft your message will turn your readers into customers. 
In-house Creative Department
Bring in the creatives! The in-house creative department model has been successful because it can be solely focused on a single brand. They can help you build out a consistent message across all of your marketing channels. 
Rising Talent Pool
A lot of people are currently looking for new jobs, as the pandemic has led to many furloughs and layoffs. A rise in a more senior-level talent pool can mean good things for your hiring process, such as only hiring a smaller, more experienced team to help your business. Expedite where you can with the aforementioned tools, but look towards untraditional thinking like hiring more experienced people. Also, hiring younger talent like those who have transferable skills will build a more well-rounded team. 
Resources
What remote-first companies need to think about in 2021
Human Resource Executive
https://hrexecutive.com/3-issues-remote-first-companies-need-to-think-about-in-2021/ 
 5 things to do when you join a new team
 The Performance Review 
 https://www.theperformanceroom.co.uk/blog/5-things-join-new-team/ 
State Of The Connected World 
Salesforce Research 
https://a.sfdcstatic.com/content/dam/www/ocms/assets/pdf/service-cloud/state-of-connected-customer.pdf 
You don't have to have a big team to achieve big things
Fast Company
https://www.fastcompany.com/90464696/you-dont-have-to-have-a-big-team-to-achieve-big-things 
Direct Mail Statistics That Will Have You Running to the Post Office
Small biz genius 
https://www.smallbizgenius.net/by-the-numbers/direct-mail-statistics/#gref 
Overcoming the Marketing Data Management Challenge
https://www.marketingevolution.com/knowledge-center/overcoming-the-marketing-data-management-challenge 
The business value of design
Mckinsey Design Index
https://www.mckinsey.com/business-functions/mckinsey-design/our-insights/the-business-value-of-design